Get alerts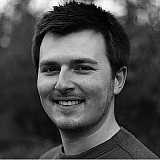 Some have dismissed him has a spent force, but Dani Pedrosa succeeded in reminding us at Aragon that he still has what it takes to be at the top in MotoGP, says Jamie Klein.
After all his recent struggles, it's easy to forget just what a good MotoGP rider Dani Pedrosa is – until he turns in the sort of performance we saw last weekend at Aragon.
When Valentino Rossi shadows his rivals in the way we saw him following Pedrosa's wheeltracks, there is always an air of inevitability that he will make the pass happen one way or another.
What was less expected was the way that Pedrosa responded to Rossi's assault – ultimately coming out on top in an enthralling scrap for the runner-up spot behind runaway victor Jorge Lorenzo.
Afterwards, it was refreshing to see Pedrosa visibly buoyed after prevailing in what he described as "surely one of the best battles" of his career.
"You can have a good battle with many riders, but Valentino is the master of these situations," said the Spaniard in the post-race press conference at Aragon.
"Normally he's so comfortable in those moments and he has so much confidence - he can play a lot with the bike, try different lines, change braking points and apex points.
"He's super comfortable with that and it's one of my weakest points. So I'm really happy about that achievement."
Aragon was by far the most convincing performance by Pedrosa since his arm pump surgery that caused him to miss three rounds early this year.
Had the surgery proved unsuccessful, it could have spelled the end of a glittering career that has seen the 29-year-old win at least one race every year since his premier class debut in 2006.
Indeed, given his recent travails, it's easy to forget that Pedrosa was being touted by some as the next Rossi at the start of his career, having won back-to-back 250cc titles in 2004 and 2005 to go along with his 2003 125cc crown.
Such was Honda's belief in its new star that the team designed its 800cc contender around his pint-sized frame, all but scuppering teammate Nicky Hayden's attempts at defending his hard-fought (but often underappreciated) 2006 title.
It took Honda a long time to perfect the RC212V, however – and by the time it did, Pedrosa suffered the misfortune of being joined at the works Repsol squad in 2011 by Casey Stoner, who duly delivered Honda's first title since Hayden's at the first time of asking.
Opportunity missed in 2012
2012 offered Pedrosa perhaps his best opportunity to secure that elusive title, as Stoner announced his impending retirement early in the year and later missed three races to have surgery on his ankle.
But a bizarre start procedure fiasco at Misano forced poleman Pedrosa, who was in the midst of the run of his career, to start from the back. He was wiped out by Hector Barbera on the opening lap, fatally damaging his title aspirations.
It was indicative of Pedrosa's luck that, just as Stoner bowed out, he was joined at Repsol Honda in 2013 by the mega-talented Marc Marquez, who has well and truly put his teammate in the shade during their time alongside one another.
Clearly, his best chance of winning the world championship is behind him – but can he maintain his incredible record of scoring at least one victory per season in the last four rounds?
"I don't know, it depends on many things," said Pedrosa when asked that very question by BT Sport after the Aragon race.
"Here we should have been faster but we struggled, and our bike is a little harder to ride [than the Yamaha].
"When it's not perfect, you can make mistakes like Marc [did] today, even though he was super-strong. But we'll try to take the chance if it comes."
An underrated talent
With 26 MotoGP victories to his name, Pedrosa is by far the most successful rider never to have won a premier class title, ahead of the likes of Kevin Schwantz and Wayne Rainey in the all-time win list.
And that's before you consider the quality of the opposition he has had to overcome for those wins, which during the span of Pedrosa's career has arguably been higher than ever before.
Alas, it seems all but certain the Spaniard will be dropped to make way for a younger rider who can provide more of a consistent threat to the elite trio of Marquez, Rossi and Lorenzo after his existing contract expires at the end of 2016.
Honda's loss could nevertheless very well be a huge gain for a lesser factory such as Suzuki, Ducati, Aprilia or even 2017 newcomer KTM, all of which would benefit enormously from Pedrosa's decade of experience on Honda prototypes.
What Pedrosa demonstrated at Aragon was that the desire to succeed still burns brightly within him – don't rule out the possibility of him adding to that win tally just yet.