Get alerts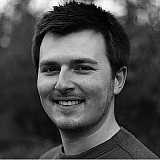 The final major planning hurdle for the Circuit of Wales has been cleared after the Welsh government approved the deregistration of 830 acres of common land that covers the proposed site.
The Circuit of Wales originally signed a five-year contract with MotoGP promoter Dorna Sports to host the series starting from 2015, with Donington Park standing in during CoW's construction phase.
However, a deal was subsequently reached in February of this year for the British MotoGP round to remain at Silverstone for a further two years until CoW could take over in 2017.
Construction was delayed by a public inquiry earlier this year, but work on the £315m project could now begin early next year after the company behind the project, Heads of the Valleys Development Company (HOTVDC), was finally granted permission to purchase the required land.
"I believe the socio-economic benefits that will result from the deregistration of the common land will be of significant public benefit to both the immediate area and beyond," said Deputy Minister for Farming and Food Rebecca Evans AM.
HOTVDC claims that the circuit will create 6,000 jobs and attract 750,000 visitors to the Ebbw Vale region of Wales a year, providing an annual injection of £50m into the local economy.
It was also announced that former Bahrain International Circuit CEO Martin Whitaker will be the CEO for the Circuit of Wales.
"Martin's track record speaks for itself as he is one of the few men operating at the top level of international motorsport whose experience covers almost every facet of the sport," said Michael Carrick, CEO of HOTVDC.
"Martin has managed a modern Formula 1 venue at the Bahrain International Circuit, worked for both the sport's governing body, the FIA, and its commercial rights holder, plus the UK's governing body - the RAC Motor Sports Association.
"As we now focus our attentions on the build phase of the project, Martin's guidance and experience will be invaluable to realising its potential as a catalyst for investment in the local economy and across the motorsport industry in Britain."