Subscribe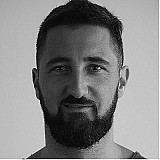 Ducati sporting director Paolo Ciabatti says Casey Stoner passing by the opportunity to race at the Red Bull Ring earlier this year means he is unlikely to ever contest another MotoGP race.
Reports that two-time premier-class champion Stoner could participate in a race as a wildcard have been in abundance ever since the Aussie returned to Ducati as its ambassador and test rider in late 2015.
Earlier this year, Stoner ran alongside factory riders Andrea Dovizioso and Andrea Iannone in the two-day test at the Red Bull Ring ahead of the Austrian Grand Prix's return to the MotoGP schedule.
Ducati dominated the test, with Stoner finishing third-fastest and receiving the offer to run as a wildcard at a track that he had never competed at in MotoGP. However, the Aussie passed up the opportunity.
Responding to suggestions that Ducati offering Stoner a wildcard was just a move made for publicity, Ciabatti told Motorsport.com: "There was never a marketing strategy behind it.
"In negotiations with Casey, his contract stipulated only three tests, not the chance to contest a grand prix.
"What happens is, when you see him get on the bike and you realise how fast he goes, you think it would be like a dream for him to come back and run a race.
"But, in the end, if he didn't agree to it in Austria, he won't race again."
After Iannone injured his back at Misano, prior commitments prevented test rider Michele Pirro from acting as replacement rider at Motegi and Phillip Island, a Stoner return was again touted as a possibility – and Ducati confirmed an offer had indeed been made.
However, Iannone's bike was eventually given to Avintia's Hector Barbera for both events.
Ambassadorial role
There could be, thus, some questions about what role exactly Stoner plays for Ducati. Asked about it a few weeks ago, Dovizioso told Motorsport.com Stoner brought "good things" to the table – but confirmed his impact on the bike was limited.
"Let's say he's not the usual test rider, like Pirro, who is completely involved in the development of the bike," Dovizioso said then.
"Casey has done a few tests and has given his opinion, but his influence this year has not been big because he hasn't always been there."
Ciabatti spoke in a similar vein, saying: "We use him as an ambassador, and having him was very important for our 90th anniversary this year.
"In addition, he helped us in the beginning of the year, regarding some early decisions we needed to make for the evolution of the Desmosedici [bike].
"From now on, it's he who will decide what role he wants to play. He has to decide if he prefers to focus on his life in Australia, fishing and farming – because if so, he won't be able to increase his commitment with Ducati."