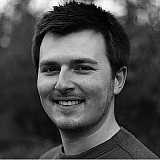 After his latest success in Argentina, Valentino Rossi is within striking distance of Giacomo Agostini's all-time MotoGP win record. Jamie Klein investigates how likely it is to be surpassed.
This time a year ago, it's unlikely that even the most ardent fans of 'The Doctor' would have dared to dream of a full-blown Valentino Rossi resurgence of the kind seen so far in 2015.
With three races down, the 36-year-old has already notched up two victories in Qatar and Argentina. He leads the championship by six points and enjoys a 30-point cushion over the man most likely to stand between him and an incredible eighth premier-class title – Marc Marquez.
Chasing Agostini
Nevertheless, while securing a 10th world championship across all classes, a full 18 years after taking his first in the 125cc class, would be a momentous achievement, it would still leave Rossi a full five titles adrift of his fellow Italian motorcycling legend Giacomo Agostini.
Comparing eras is of course often a fool's errand, and particularly so in this case as Agostini contested the now-defunct 350cc class alongside the premier 500cc class for the bulk of his top-line career, which is hardly an option in the modern era.
But, Agostini's other seemingly impervious record, that of 122 grand prix wins in all classes, suddenly appears to look slightly vulnerable in light of Rossi's recent form.
The factory Yamaha rider's 110th victory last weekend puts him just 12 away from matching Agostini, who interestingly lags behind by some distance when only premier class wins are taken into consideration:
All classes
500cc/MotoGP only
Pos
Rider
Wins
Pos
Rider
Wins
1
 Giacomo Agostini
122
1
 Valentino Rossi
84
2
 Valentino Rossi
110
2
 Giacomo Agostini
68
3
 Angel Nieto
90
3
 Mick Doohan
54
4
 Mike Hailwood
76
4
 Casey Stoner
38
5
 Mick Doohan
54
5
 Mike Hailwood
37
6
 Jorge Lorenzo
54
6
 Jorge Lorenzo
33
7
 Phil Read
52
7
 Eddie Lawson
31
8
 Dani Pedrosa
49
8
 Dani Pedrosa
26
9
 Marc Marquez
46
9
 Kevin Schwantz
25
10
 Casey Stoner
45
10
 Wayne Rainey
24
The big question is: can Rossi go on to take the 13 MotoGP wins he needs to put himself ahead of Agostini and stake an even more valid claim to being the greatest rider in the championship's history?
To answer that, it's worth considering first of all exactly how many races Valentino has left in his career in which to achieve such a feat.
His current Yamaha deal sees him through to the end of next season, which, assuming the calendar remains the same size for next year, gives him at least another 33 races.
Given that he's won four of his last nine races, and that he could easily be given a fresh contract extension at the end of 2016 with his current form, it should be straightforward, right?
MotoGP's potential shake-up
Perhaps not. Not only is the current level of competition in MotoGP perhaps as great as it's ever been – certainly far higher than in Agostini's era – there's also the matter of the rule changes that could mix up the competitive order in 2016, when Michelin critically replaces Bridgestone as the sole tyre supplier.
You only have to go back to 2008, when Rossi switched to Bridgestone rubber after struggling the previous year using Michelins, to realise just how crucial tyres are to a rider's performance.
A switch of tyre supplier will necessarily favour certain riding styles over others in ways that are difficult to predict, as Michelin's 2016 tyres will have their own idiosyncrasies compared to the current Bridgestones.
Every rider will have to adapt their style to a greater or lesser extent in order to get the most out of the new rubber, and how Rossi fares in that regard could be key to whether he is able to overhaul Agostini.
Promising signs
What bodes well is that, with the help of his new crew chief Silvano Galbusera, Rossi proved last season capable of making the necessary adjustments to his style to re-emerge as a winning force. 
The fact that he did so faced with the arrival of arguably the most talented rider to burst onto the scene since Rossi himself at the turn of the century makes that achievement doubly impressive.
That motivation to reinvent himself – and at such a late stage in his career – in order to respond to the enormous challenge of Marquez's meteoric rise means you wouldn't bet against him knuckling down and ensuring he is able to get the best out of the new Michelin tyres next year.
And, if he's able to overcome that obstacle, then Agostini's record will be looking vulnerable indeed.