Subscribe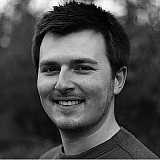 With Valentino Rossi having enjoyed his best start to a MotoGP season in a decade, Jamie Klein asks whether another victory could be in the offing for the Italian at Jerez.
After years of their heroes being marginalised by the rising tide of Spanish domination, Italian MotoGP fans will be rubbing their hands with glee at what has happened so far in 2015.
While the first three races of the 2014 season, seven of a possible nine podium places in the premier class were taken by Spaniards, the Italians have exerted similar command this year.
Only Honda riders Marc Marquez (in Austin) and Cal Crutchlow (in Argentina) have so far managed to break the Italian hegemony on the rostrum, a state of affairs for which the resurgence of one Valentino Rossi is largely responsible.
A clear step forward taken by Yamaha over the winter, combined with a personal return to form by Rossi late last year has allowed 'The Doctor' to make his best start to a MotoGP season since his first year with the team all the way back in 2005.
Marquez walking wounded
Rossi securing his 200th podium in grand prix racing seems all but a formality, and his hopes of securing a third win in 2015 are further boosted by a hand injury for Marquez, who only received the final all-clear to compete at his home venue on Thursday afternoon.
The reigning champion's second dirt bike-related injury in little over a year had threatened to leave the Honda team with neither of its regular riders, with Dani Pedrosa still out of action following surgery on his forearm.
Luckily for the team, Marquez has shown an incredible propensity to quickly rebound from injury in the past, but the Spaniard's priority ought to be banking a solid podium finish after his clash with Rossi in Argentina left him with a costly non-score and languishing in fifth in the points.
The temptation to go all-out in pursuit of victory in front of a passionate home crowd will be strong, but Marquez would do well to show a dash of maturity and prove wrong Rossi's assertion that the 22-year-old is an "all or nothing" rider if he cannot live with his older rival's pace when it comes to the crunch.
Ducati a threat
With Jorge Lorenzo still looking a shadow of his former self on the other side of the Yamaha garage, the biggest threat to a Rossi victory could well come from Ducati, Andrea Dovizioso in particular having established a level of consistency not shown by the Italian marque since the Casey Stoner days.
On a circuit where conditions are warm and tyre wear is therefore often a factor however, Dovizioso and teammate Andrea Iannone have the disadvantage of not being able to use the harder tyre compound available to the factory Hondas and Yamahas, which could prove decisive.
Nevertheless, such is the pace of the Ducati now that anything less than a podium finish would have to be considered a disappointment – showing just how much progress the team has made under the stewardship of Gigi Dall'Igna.
Others to watch
The tyre situation could favour LCR Honda's Crutchlow, who caught and passed Iannone in the dying stages for third last time out after pacing himself while using the softer compound. Similarly shrewd tyre management in Spain could afford another such opportunity for the Briton to shine.
Another rider to watch out for is Suzuki's Aleix Espargaro, who briefly led the way at the start in Argentina before dropping back due to the lack of horsepower. On a track that places less of a premium on straight-line speed, the 25-year-old could find himself in the mix for a top-six finish.