Subscribe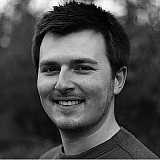 Poor weather has prevented Michelin from making any meaningful progress with its 2016 MotoGP tyres in Monday's post-Czech Grand Prix test.
Michelin will replace Bridgestone as the official championship tyre supplier from next season onwards, riders having already tried out the new rubber in pre-season testing at Sepang as well as after May's Mugello race.
With all the factory and satellite teams in attendance, the French firm had been hoping to use the post-Brno test in particular to further hone its front slick after receiving negative feedback from the Mugello test – but was unable to do so because of persistent rain at the Czech circuit.
"Of course we improved [our tyres] between Sepang and Mugello, and having again the top guys riding on our tyres in Mugello pointed out the areas where we needed to improve," said Michelin Technical Director Nicolas Goubert.
"So we worked hard between Mugello and today here in Brno, and we expected to have good weather to be able to test the new solutions. Unfortunately the weather is not here."
The inclement weather did at least offer Michelin the chance to trial its wet tyre compounds, including an intermediate tyre that is not part of Bridgestone's current range.  
"We'll be able to assess the rain tyre performance, which is something very interesting as well," added Goubert. "A couple of guys this morning rode on the intermediate tyres.
"The results were interesting, so we have to modify them slightly, but we're not far from the target."
Another Michelin tyre test is scheduled for factory test riders on the Tuesday after the forthcoming Silverstone race, although the championship regulars will not get another chance to sample the French rubber until the post-Valencia test at the end of the season.