Get alerts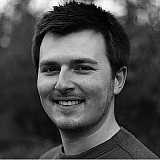 Having secured a fresh contract off the back of a vastly improved third season in MotoGP, Tech 3's Bradley Smith has his sights firmly set on factory machinery in 2017, as he tells Jamie Klein.
Were you looking for a rider to nominate as the most improved in this year's MotoGP field, it would be tough to look beyond Bradley Smith.
This time a year ago, the 24-year-old had been granted a lifeline by his Tech 3 Yamaha squad after being largely eclipsed by rapid rookie teammate Pol Espargaro.
But this season, it's been Smith who has decisively held the upper hand between over the Spanish hotshot, converting the momentum generated with a strong end to 2014 into a consistently impressive 2015 campaign that has raised his stock in the paddock considerably.
Asked what he felt has made the difference, the Oxfordshire-born rider feels Espargaro's arrival in the other side of the garage was just the fillip he needed in order to raise his own game.
"It's always good to have a fast teammate, and Pol had a very impressive first season in MotoGP [last year], which kept me pushing forward," Smith told Motorsport.com.
"I wanted to make sure I was top satellite rider, so not only beating Pol but [satellite Honda riders] Cal Crutchlow and Scott Redding as well.
"They were the three guys to push to be in front of, Pol being the main one because he's on the same bike. He gave me the focus that I needed to improve my own performance."
New bike a boost
Smith also revealed that getting his hands on the 2014-spec Yamaha M1, as ridden by works riders Jorge Lorenzo and Valentino Rossi last year, has been a boost, with the newer bike suiting his style more than the previous iteration.
"I already felt happier when I first got the new bike in the post-season Valencia test last year, and we had a really good winter of testing," he explained.
"Right now I'm fifth in the championship [four points clear of Ducati's Andrea Dovizioso], which is what I set out to achieve at the start of the year, so I need to push to maintain that position in the last four races."
Smith admitted he was relieved to secure a new contract with Tech 3 ahead of his home grand prix at Silverstone, putting an end to saga that had grabbed headlines at the previous two races.
It came after Smith, along with Espargaro and Katsuyuki Nakasuga, gave Yamaha its first Suzuka 8 Hours win since 1996, although the Brit doesn't reckon this played a part in cementing his new deal.
"I don't think that changed anything within Yamaha or Tech 3," Smith mused. "It was a completely separate project, although it was a good for my relationship with the factory for them to see for themselves how I operate.
"I enjoyed the experience, it kept me busy during the summer break, and it's good for my CV because it shows that I can be competitive on a production bike as well as a prototype."
2016 a crucial season
For Smith, next season could be pivotal to his career as he attempts to put himself in the frame for a factory ride, with the majority of the top riders' contracts up for renewal.
And while the arrival of Michelin tyres and standard electronics across the board ought to level the playing field to an extent, Smith is wary of expecting too much from 2016, pointing out that the factory teams will still be out front, even if their in-built advantage is somewhat diminished.
"I like the fact everyone will be on the same tyres and electronics, but ultimately the works teams will still have better chassis, suspension and gearboxes, so there will still be some difference," he said.
"Potentially, it will help the satellite riders for the first few races, but after five or six races the factories will have everything sorted and we'll see a similar gap to the last few seasons."
As for the results he needs to convince Yamaha or any other factory of his worthiness, Smith argues that's not the main factor that will determine his future.
Continuing to beat my teammate and be top satellite rider next year will be the key to a factory bike

Bradley Smith
"It's hard to know what's expected, especially as I don't know how Yamaha as a manufacturer will perform," he explained. "My results don't really matter, because they will be largely determined by the performance of the bike.
"This year we've been regularly inside the top six, but perhaps next year's rules will suit another manufacturer better and we'll be fighting for eighth, or maybe we could be on the podium because Yamaha could be a lot stronger.
"Continuing to beat my teammate and be top satellite rider, as well as continuing to improve through the season, will be the key."
Though the exact machinations of the 2017 rider market remain anybody's guess for the time being, Smith is clear-minded on precisely what he needs to do to give himself the best possible chance.
On this year's form, you wouldn't bet against him receiving some tempting offers come this time next year.