Get alerts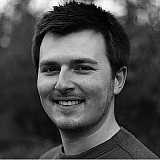 Stefan Bradl would be the perfect fit for the Aprilia MotoGP team as it strives to move up the grid, reckons Max Biaggi.
Bradl was officially released from his Forward Racing contract on Friday after the team announced that it would be forced to skip next weekend's Indianapolis round following team boss Giovanni Cuzari's arrest.
That means the German is free to sign to ride for another team as early as Indy, and speculation has persistently linked him to the Aprilia seat vacated by Marco Melandri and filled at the Sachsenring by test rider Michael Laverty.
Biaggi, who won two World Superbike titles for the Italian manufacturer in 2010 and 2012, thinks Bradl's experience aboard LCR's factory Honda and Forward's ex-works Yamaha machinery makes him ideal for the job.
"Aprilia needs someone willing to work and to give 100 per cent; a rider that grows with them," Biaggi told speedweek.com during a Superbike wild-card appearance for Aprilia at Sepang.
"The Aprilia has to be developed to mix it up with the best of this class. Stefan rode a Yamaha recently and for three years before that a factory Honda.
"He knows exactly what a good bike has to be like – which Aprilia now only can imagine.
"A rider like Stefan Bradl knows exactly what to tell you; what to do; what has to be done on chassis and engine. It would be a gift for Aprilia [if he joins the team]."