Subscribe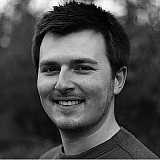 Dani Pedrosa says beating Valentino Rossi to second place at the German Grand Prix is an important milestone on his journey to recovery from his arm pump operation earlier this year.
The Spaniard secured his best finish of the season at the Sachsenring last weekend, following home teammate Marc Marquez for a Respol Honda one-two, in his most convincing ride since having to miss three races early in the season in order to have forearm surgery.
Pedrosa said that although the track layout – which features 10 left-hand corners but only three right-handers – took less of a toll on his arm than usual, he feels coming out on top against Rossi shows he his on his way to rediscovering his best form.
"The arm is getting better and better every time – although it's not perfect," he said.
"Obviously, this track wasn't such a problem because of all the left-handers, and that makes the arm more relaxed. But for sure the therapy I am doing every week is helping also.
"This is the first time [this year] I've finished not far from the top pace. I felt very strong at the end, I could beat Valentino – he is riding at a very high level, very motivated, so to finish in front of him is good.
"I was not super strong at the start of the race [he fell to fourth from second on the grid], but lap-by-lap I became more into the rhythm of these [asymmetric] tyres.
Track favoured Honda over Yamaha
Like Marquez, Pedrosa added that he believes the Honda resurgence at the Sachsenring was track-specific, and that Honda has a lot of work ahead of it in order to consistently challenge Yamaha.
"Although we were stronger than Yamaha, I think it's related to the track layout," he admitted.
"We were less handicapped than other tracks. Still we need to work a lot for the second part of the season. If we can find something in this test [at Misano this week] it would be great for that."