Get alerts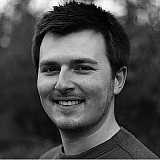 Jorge Lorenzo described his battle with Yamaha teammate Valentino Rossi on his way to victory in last weekend's Catalan Grand Prix as one of the toughest of his career.
The Spaniard secured a fourth successive win at Barcelona, albeit in less dominant style than at Jerez, Le Mans and Mugello as Rossi was able to put Lorenzo under serious pressure in the final third of the race.
Having a lead of two seconds reduced to eight tenths at the chequered flag, Lorenzo subsequently revealed in the post-race press conference that he was having to take considerable risks in order to keep Rossi at arm's length.
"It was one of my hardest races, especially the last 10 laps," said Lorenzo, whose fourth win puts within a single point of Rossi in the riders' standings.
"I was keeping my distance from Valentino, and it was so difficult to repeat the pace of [Saturday] morning with many more problems with grip and the front tyre especially.
"I was keeping this two second gap by risking a lot, I was on the limit, and then suddenly in one lap he recovered six tenths, and I told myself 'Jorge you have to push even harder, risk more, even risk crashing'.
"I had to do this because if not Valentino was getting more motivated to catch me and he would do it. It was really hard, harder than ever."
Lucky not to be hit by Marquez
Lorenzo added that he was fortunate not to be taken out by Marc Marquez, who recorded a second successive DNF after crashing his factory Honda at turn 10 while battling with his compatriot for the lead early in the race.
Recalling the incident, Lorenzo said: "I saw [Marquez] coming very fast and going wider.
"I expected him not to crash; to just go in the gravel and recover, but when I saw in the classification he was not in the leading positions I knew he was out of the race.
"I almost crashed – if he touched me harder I could have been out of the race. Luckily for me it was just a little touch, so he was out of the race and I could stay on the track."