Get alerts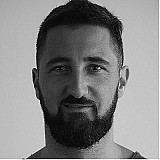 The Circuit de Barcelona-Catalunya announced on Wednesday afternoon the extension of its contract with Dorna, MotoGP's promoter, for another five years.
The Montmelo-based circuit, whose current deal expires at the end of this season, will therefore stay on the calendar at least until 2021.
Although both parties had agreed on all the details of the new deal some time ago, different factors had forced the postponement of the official announcement.
The new contract has changed significantly compared to the previous one, due to the change in local policy in Barcelona. Until now, the circuit was granted a 4m euro subsidy from the city's government, a figure that has now been reduced to 2m.
This winter, the venue is expected to undertake the changes to the final part of the track, as well as other measures to avoid a repeat of such accidents like the one that cost Luis Salom his life earlier this year.
Dorna CEO Carmelo Ezpeleta said: "Without a doubt, the renewal of the contract with the Circuit de Barcelona-Catalunya until 2021 is fantastic news for MotoGP and all the fans. It is an institution that has been tied to us since the beginning, in 1992, and its commitment to our sport and its dedication could not be clearer.
"The team that manages and drives the Circuit de Barcelona-Catalunya and its modern facilities has long since consolidated it as one of the permanent fixtures in the MotoGP calendar which it now cannot do without. The fact that Catalonia has secured MotoGP until 2021 shows that the trust and alliance between both parties is extremely strong."