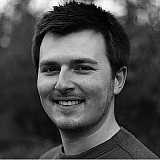 MotoGP organisers have announced that Sunday's Argentinian GP may feature a mandatory bike swap, depending on weather conditions at Termas de Rio Hondo for the rest of the day.
Michelin's decision to mandate the use of a new type of tyre for the race following Saturday's dramas has been called into question because of weather conditions, amid the prospect riders would have to race the stiffer construction 'option' tyre without having tested it.
An extra 30-minute practice session had been added to the schedule for Sunday morning, but this was cancelled due to poor weather and it is possible that warm-up - which has been extended from 20 minutes to 30 - may also take place in wet conditions.
If this is the case, and the race is held in the dry, the distance will be reduced from 25 to 20 laps, but with a mandatory bike swap at mid-distance - and using the tyre compounds originally ditched by Michelin.
Such a scenario would be reminiscent of the 2013 Phillip Island race that saw Marc Marquez disqualified for missing the pit window.
Here are all the options outlined by race direction:
If the race starts in dry conditions and warm-up has been dry, then riders must start with the Option [new] tyre and the race will be for the full 25 laps. The normal flag-to-flag conditions will apply if the track becomes wet.
If the race starts in dry conditions when the warm-up has been wet, then riders may use either of the rear slick tyres (medium and hard of their allocation for Argentina). However, the race will be "flag-to-flag" for 20 laps with a compulsory stop to change machines at the end of lap 9, 10 or 11.
If the race starts in the wet and the track dries, then Race Direction will decide if it is unsafe for the riders to continue, in which case the race will be red flagged. The new "dry" race will then be restarted for 10 laps with a 15-minute start procedure. Should the track become wet during this race the riders may change machines as normal.
If the race starts in wet conditions and remains wet, then the race will be for the normal 25 laps.
Race direction also made it clear that the intermediate Michelin, new to the championship for this year, will not be used in any circumstances.