Get alerts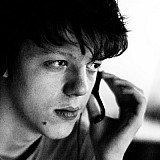 Italian manufacturer Aprilia has showcased its all-new RS-GP bike that factory riders Alvaro Bautista and Stefan Bradl will compete with in the 2016 MotoGP season.
Aprilia, which has amassed a number of 125cc and 250cc world championship titles in the past decade, made its return to the premier class of motorcycle racing in 2015, with a factory effort run by Gresini Racing.
Alvaro Bautista raced for the manufacturer for the entire campaign, finishing 16th overall, with Stefan Bradl joining him in place of Marco Melandri at the halfway point.
"The upcoming season will be a very important one for us," said team boss Romano Albesiano. "The new bike reflects recent Aprilia Racing tradition, reinterpreting every concept without compromise, and it is the most ambitious project our racing department has ever undertaken.
"The first responses from testing have been positive. We received very positive feedback from both riders specifically from a dynamics point of view.
"In any case, this is the beginning of a long path and we are well aware of the inevitable difficulties that come along with any new project."
Bautista, who won the 2006 125cc title for Aprilia, said: "We aren't starting from zero, but in any case we'll have to develop a completely new bike. I think that Aprilia has very clear ideas about what they can expect this season.
"In any case, it will be a big challenge because we'll have to work hard on race weekends since we have done very little testing.
"To be honest, it would be nice to be competitive around the mid-season mark. I'm pumped up and I want to have a good season, getting back into the battle for top positions, but I am under no illusions."
Bradl added: "Along with the new bike, we also have the new electronics and tyres, aspects that we had already begun working on but that still require a lot of development. We won't be bored, that much is certain.
"For the first time in my career I'm working on an official team with the job of developing a new project. I think that this is the greatest condition possible for a rider who wants to set his sights on staying out front."
The new bike makes its official on-track debut during the final pre-season test in Qatar on March 2-4 after recently completing a shakedown at the same venue.