Subscribe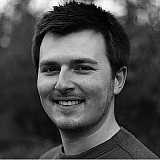 The Gresini Aprilia team has confirmed it will run with a new frame for this weekend's MotoGP round at Brno.
Aprilia has endured a difficult return to the championship as a fully-fledged works operation in what is perceived as a transitional year for the Italian marque ahead of next year's major rule changes.
As such, the team will introduce a revised frame for the RS-GP machines of riders Alvaro Bautista and Stefan Bradl, who made his Aprilia debut last weekend at Indianapolis having abandoned the troubled Forward Racing squad, as it seeks to gather data for its 2016 challenger.
"At Brno we'll be putting a new frame on the track and we'll basically be using new setups, precisely for the purpose of streamlining our programme in view of 2016," said Aprilia's Romano Albesiano.
"With its fast turns and direction changes, the Czech track will be a demanding test bench for the RS-GP machine's chassis.
"Having two riders with very similar performance allows us to do more testing, which is a positive aspect for solving the growing pains of our package."
Bradl expecting better race
Meanwhile, new Aprilia signing Bradl is confident of a better performance this weekend having admitted that the wrist injury he sustained at Assen in June had held him back at Indy.
"On paper Brno is a physically less demanding track than Indianapolis, so I hope that my right wrist doesn't give me problems," said the German.
"I'll also be able to begin practice starting from a level of familiarity with the bike which is definitely higher, so I hope that we'll be able to do a good job this weekend."