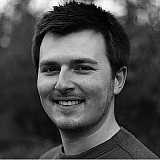 Aprilia says its goal for the 2016 season is to become a regular top 10 presence – and to improve enough to be noticed more frequently by TV cameras.
The Italian manufacturer endured a tough season this year after arranging a last-minute return to MotoGP, its best result being two top-10 finishes at Catalunya and Silverstone courtesy of Alvaro Bautista.
There was also turmoil with Aprilia's rider line-up, as Marco Melandri left eight races into the campaign, and was ultimately replaced by Forward Yamaha convert Stefan Bradl.
Aprilia team boss Romano Albesiano admitted the campaign was tougher than had been expected, but said the lessons learned will be useful as the Gresini-run team looks to move up the pecking order.
"The start of the year was a bit of a shock," said Albesiano. "We knew it would be difficult, but it was even more so than we expected.
"Still, we learnt from the difficulties, and our progress was good and this should prove very useful for next season."
Asked about specific targets, he added: "I think we can move up to tenth place, this is our reasonable goal.
"I hope that we will also have higher peaks for us to be noticed by the cameras from time to time, given that they will still mainly be filming the first three or four bikes."
Albesiano says Aprilia's task was made harder by the fact the MotoGP field was as competitive as it had been in some years, with Suzuki also rejoining the field and the level of the now-redundant Open class being as high as ever.
"I think we arrived at the most difficult championship that we have been here for several years," he said. "If we look even that in 2013, I think there were less competitive bikes on the track.
"In 2015 they were all good and I think that next year the level will be even higher. But I am confident that we will make good progress."
Despite enduring a tough season, Albesiano is adamant that choosing to spend 2015 racing, instead of doing an extra year of testing, was the right move to lay solid foundations for future success.
"It is certain that if we had planned the new bike without this type of experience, it would have been different," he said. "What will be the level of the bike next year? We shall see.
"But if we had only had a testing season [this year], I do not think we would have had this amount of data to work on."
Interview by Matteo Nugnes