Get alerts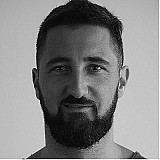 The start of the 2016 season may be over a month away, but it has been a while since the MotoGP teams started moving to find their spot in the queue for the rider market for the 2017 grid.
Nerves are on the edge, nobody wants to put a foot wrong, and the latest spat between Ducati and Yamaha is a good example of that.
During the Sepang test a few days ago, Lin Jarvis confirmed that Yamaha's priority is to renew Jorge Lorenzo's contract. The world champion's existing deal expires at the end of the year, and the same applies to his teammate Valentino Rossi and Honda duo Marc Marquez and Dani Pedrosa.
Rossi, who has made it clear that he would only consider renewing with Yamaha if it's for two years, is now 37 years of age. If the Japanese manufacturer keeps Lorenzo, it will have its medium-term future secured.
Jarvis made his intentions clear, even though he is aware of the role his rivals could play. "It will depend on the offers that Jorge has received from our rivals, especially from Ducati," said the team boss.
From Italy, Paolo Ciabatti, the Borgo Panigale company's sporting director, was quick to explain that, although Ducati's interest in Lorenzo is real, the team has not made any formal offers.
"We like Lorenzo a lot, just like we like Marquez, but right now we are not focused on that.
"For the moment I can only deny what it's being reported: we haven't made any offers to Lorenzo," he added.
The Italian manufacturer is after one of the two most competitive riders of the moment, something that it's naturally making its existing riders, Andrea Dovizioso and Andrea Ianonne, uncomfortable.
"As of today we don't have any offers on the table, neither from Ducati or Yamaha," Lorenzo's agent Albert Valera told Motorsport.com, "although we'll probably start talking soon.
Judging by what we've seen a few days ago at Sepang, time is on Lorenzo's side, as he's going through one of the best moments of his career and feeling stronger thanks to Michelin's arrival.
At the same time, Yamaha is aware that it probably has the best bike right now. No one is overlooking that fact: not Lorenzo or whoever has to sit down and talk about a new deal with him.
"The riders are very important to us, but the team is too," Jarvis told Motorsport.com. "This has changed if you compare it with what happened when Valentino arrived [in 2004].
"Back then, Yamaha wasn't that strong, but he was. Now there's a better balance between the weight of the riders and the team."