Get alerts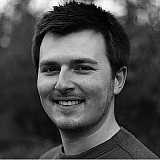 The club of MotoGP race winners, let alone champions, is a highly exclusive one. Jamie Klein investigates who could be the next rider to break through into the sport's elite crop.
Since the dawn of MotoGP's 1000cc era, just five riders have won races in the premier class – Jorge Lorenzo, Casey Stoner, Dani Pedrosa, Marc Marquez and Valentino Rossi.
Of course, of that elite quintet, Stoner is no longer around, the two-time champion having opted to hang up his helmet while still at the peak of his powers at the end of 2012.
That leaves the four 'aliens', as they are often referred to, who between them lock out the factory line-ups at Honda and Yamaha – and with all of them contract until the end of next season, the chances for anyone else to break into the winners' circle in the near future are slim.
But, when a vacancy at one of the 'big two' arises – or if indeed Ducati, Suzuki or any other team is able to take the fight to the Honda/Yamaha duopoly – who will be the one that takes advantage and challenges the established stars?
We've selected six candidates, some already in MotoGP, others working their way up the Grand Prix ladder, who could be well positioned to do just that.
Andrea Iannone (26, Ducati MotoGP rider)
One of the few riders to have demonstrated the raw speed to threaten Marquez at Moto2 level, two-and-half-seasons of premier class experience have since seen Iannone mature into a consistently quick and largely error-free operator, the Italian having already started from pole position, led a race and stood on the podium at Grand Prix motorcycle racing's highest level.
The next step, then, is for Iannone to win his first race – but how soon he can achieve this will be in large part determined by the progress made by Ducati, which has him under contract until the end of 2016. If the Bologna-based marque continues the progression it has made since its 2011-2013 nadir, it's certainly possible that Iannone could notch up a first win before then.
Still, Iannone's best shot at the title would be a switch to Honda or Yamaha in 2017, should a vacancy come up at either. The way he has managed to establish the upper hand over Andrea Dovizioso – himself a former Repsol Honda rider – at Ducati suggests he's got what it takes to become a regular presence on the top step of the podium with the right machinery under him.
Maverick Vinales (20, Suzuki MotoGP rider)
From his first season in the now-defunct 125cc category in 2011, Vinales oozed a certain star quality – and so it was little surprise to see the Spaniard, now with 16 Grand Prix wins and the 2013 Moto3 title to his credit, rise to MotoGP factory rider status in just four years.
Admittedly, Suzuki has some catching up to do to relive the glory years of Kevin Schwantz and Kenny Roberts Jr, but in the first year of its comeback, Davide Brivio's nimble, well-oiled operation has exceeded expectations, and Vinales has begun to emerge as the stronger of the team's riders, having shaded last year's underdog hero Aleix Espargaro in recent races.
Vinales is going nowhere in 2016, but like Iannone, he is bound to be high on the wishlists of Honda and Yamaha come contract renewal time.
He has youth on his side, speed by the bucketload, and while there are still rough edges to smooth – his crash last time out at Brno was caused simply by him being unwilling to settle for ninth place – he's only going to get better as time goes on. He also has the coolest christian name in the business!
Jack Miller (20, HRC-contracted MotoGP rider)
Eyebrows were raised last year when it was announced that Miller would graduate directly to MotoGP on a three-year contract with Honda, but the 2014 Moto3 runner-up has done plenty to suggest he can continue a rich tradition of Aussie success in the highest echelons of Grand Prix motorcycle racing dating back to the halcyon days of Wayne Gardner and Mick Doohan.
His performances aboard the underpowered FTR-Honda in the lightweight class in 2013 landed him a spot in MOTOCOURSE's top 10 riders of the season – across all three classes – and while his swashbuckling exploits with KTM last year weren't enough for him to beat Alex Marquez to the title, Miller pocketed six wins and eight pole positions, versus just three of each for Marquez.
It's been a tough learning curve in his debut MotoGP season, but given the magnitude of his step up, it was always going to take time for Miller to adjust.
That's why he was offered a long-term deal by Honda, who could slot the Australian in at the factory team in 2017 as part of his current contract.
Much hinges on next year, but it could be that's when we see the 20-year-old follow in the footsteps of Doohan and Stoner before him and race in the iconic Repsol colours.
Alex Rins (19, Moto2 race winner)
Rookies have tended to struggle to make a big impact in Moto2 in recent years, but Moto3 graduate Rins has proven a notable exception in 2015, making an immediate impression in the intermediate class against far more seasoned opposition – much like compatriot Vinales, his predecessor at Sito Pons' team, last year.
His maturity and intelligence, despite his lack of experience, have earned Rins plaudits, as well as the attention of the MotoGP paddock. Speculation linked him to a Tech 3 ride earlier this season, but the Spaniard now looks set to remain with Pons in Moto2 for 2016 – although it's surely only a matter of time before he makes his premier class bow.
A 2017 graduation along with Pons – who once ran the likes of Alex Barros, Loris Capirossi and Max Biaggi at the highest level – seems the most likely option, but depending on a combination how he fares in Moto2 next year and how the rest of the rider market shakes out, Rins, given his Repsol links, could well emerge as a surprise contender for a factory Honda ride.
Enea Bastianini (17, Moto3 frontrunner)
After catching the eye with a string of impressive performances in his rookie Moto3 season last year, Bastianini has emerged as Danny Kent's chief challenger for title honours in 2015, exhibiting a level of consistency that will have made many of his more experienced rivals green with envy.
Indeed, the 17-year-old is the only rider in the field to have scored points in every race this season, and in the last seven rounds, Bastianini has only scored one less point than Kent, a veteran of 84 Grand Prix starts. A first win has so far eluded the Italian, but that says more about the nature of racing in the lightweight class than anything else – a maiden triumph is certainly not far away.
Bastianini's links to his current Gresini squad, which also runs the factory Aprilia operation in MotoGP, will serve him well as he looks to ascend the ladder towards the premier class, and while a third year in Moto3 would certainly do him no harm, many less qualified riders have made the step up to Moto2 with reasonable success. Wherever he lands, he'll be worth keeping an eye on.
Fabio Quartararo (16, Moto3 rookie)
Billed as the next Marc Marquez after securing a Moto3 seat at the age of 15 following back-to-back titles in the Spanish-based CEV Moto3 series, Quartararo's first season in the Grand Prix paddock has been an up-and-down one, two pole positions and a pair of second place finishes balanced out by four costly non-finishes.
Indeed, Quartararo has slipped from a high of third to eighth in the standings, but if you compare his maiden campaign to those of the likes of Marquez, Rossi and Lorenzo, the French teen remains at the very least par for the course in his ascendancy towards stardom.
In that regard, manager Emilio Alzamora, who also oversaw Marquez's rise up the ranks, will prove a useful ally, the former 125cc champion sure to keep his latest protégé on the right track. A switch to Danny Kent's Leopard squad in 2016 looks to be on the cards, and it would be a brave man who would bet against Quartararo emulating Rossi and sealing the lightweight class title at his second attempt.