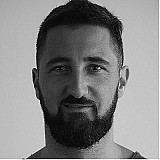 The Argentina MotoGP race was one of two halves, with Marc Marquez pulling away rapidly from Valentino Rossi in the second half after the mandatory bike swaps. Oriol Puigdemont examines how it happened.
The Spaniard had planned a conservative strategy in the first part of the race and to attack in the second, when he jumped on the bike he was feeling more comfortable with.
History at Termas de Rio Hondo was sealed during the bike swaps. Marquez and Rossi were running in front when they came into the pits to change bikes on the same lap, the 10th, the duo separated by less than a tenth.
At the end of the first lap after the change, the Spaniard was 2.8 seconds ahead of the Italian.
When he rejoined the track, Marquez was flying. He completed six blistering laps, all of them below the 1m41s mark, and left Rossi behind, the Italian unable to follow him after the pitstop.
The outcome was surprising if we look at how the first part of the race had gone, but Marquez's team had the feeling that things could be that way. In fact, the strategy was based on the Spanish rider's feeling with his respective number one and two bikes.
"Marc was feeling much more comfortable with the #1 bike all weekend," Marquez's crew chief Santi Hernandez told Movistar TV.
"That's why we decided for him to start the race with the second bike so, during the theoretically decisive part of the race, he would have the bike that gave him the best feeling.
"The bike was moving a lot, but when he feels comfortable he can take most risks and try to make up for the time lost under accelerating under braking and out of the corners."
When trying to explain Marquez's different feelings with his bikes, neither the rider nor his engineer could find a clear explanation.
"We have to analyse all the data and try to find the reason. The difference was his feeling when attacking the corners," added Hernandez.
This weekend, Marquez and the rest of the field will be back on their bikes in Austin, where things could be different. In Argentina, the lack of grip minimised the RC213V's problems, especially with acceleration.
"Austin will be a different story. We will struggle more there, especially on the final corner and the main straight, which ends on a hill, and on the back straight," said one member of the team.