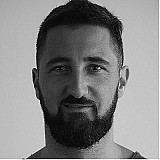 When he rejoined Yamaha from Ducati in 2013, Valentino Rossi was very much the team's number two rider - but that's definitely not the case any more. Oriol Puigdemont examines the turnaround.
Valentino Rossi has no qualms about admitting that, if there is something he regrets from a sporting point of view, is having signed for Ducati in 2011.
When he convinced himself that was he incapable of getting along with the Borgo Panigale manufacturer, the Italian started to move heaven and earth to return to Yamaha in 2013.
During its launch, Lin Jarvis, the Japanese squad's chief, was very clear when describing the conditions that Rossi had to accept in order to return.
The Briton highlighted publicly that Rossi was going to find a team committed to Jorge Lorenzo, who had just won his second title, something that would leave the Italian in a less relevant position.
"Valentino will get the same treatment as Jorge, but Jorge will lead the bike's development because he is the one who has the biggest chances of winning the title next year and the following seasons," said the boss back then.
Turning the tables
But over these two years, Il Dottore has played his cards perfectly to manage to turn the disadvantageous situation around.
Thanks to his performances on track and his even stronger people skills, Yamaha is once again dancing to the tune of Rossi, something that no one is denying, let alone Lorenzo.
"It's normal that Yamaha prefers Rossi to win," said the Spaniard a few days ago in an interview with Motorsport.com. The Majorcan is very aware of the impact of his teammate, and also of his qualities to win over people.
"Valentino is very intelligent and he says things in a less direct way than me, but I have learned to treat people better.
"But at the end of the day we are here to win, and 90 percent of the equation is based on which of the two spends more time on the throttle and less on the brakes," adds Lorenzo.
"Weapons of seduction"
Says a source close to Yamaha: "What happens is that Valentino uses all his weapons of seduction to get people to eat out of his hand. Jorge is a lot dryer, with less gentleness, and he doesn't pay compliments."
Jarvis, speaking to Motorsport.com, admits that the role of the rider from Tavullia has been getting stronger, and he justifies it this way: "When he returned, Jorge was the champion.
"What's happened is that his performances have gone in crescendo. Now I would say that we treat them both the same way, and that's because Vale has earned it."
There is no questioning that point. In 2013, Rossi finished the season in fourth, with one win (Assen) and six podiums, and with 93 points less than Lorenzo (runner-up).
The following year, Marc Marquez was unstoppable, but Rossi took the runner-up spot with two wins and 13 podiums in 18 grands prix - and with 32 points more than Lorenzo, who finished third.
Last year, the "46" won in Qatar, took first place in the standings and stayed there until the final race in Valencia, where his teammate took the title.