Subscribe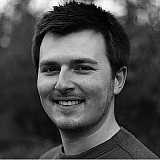 Jorge Lorenzo claimed last weekend at Motegi that he has generally been the fastest rider in MotoGP this season – but is that really the case? Motorsport.com investigates the Spaniard's claim.
It appears that Jorge Lorenzo just can't catch a break at the moment.
Motegi – a track where the two-time champion was victorious in both 2013 and 2014 – seemed to present a golden opportunity for Lorenzo to claw back some of the 14 point deficit to title rival Valentino Rossi, whose record at the Japanese venue isn't particularly strong.
Shrugging off a minor shoulder injury to top all four practice sessions and secure pole position, Lorenzo seemed firmly on course to take at least five points out of Rossi's lead, most likely after deploying his usual party trick of disappearing into the distance with a series of devastatingly quick early laps.
Then, for the third time in four races, rain arrived – and plenty of it.
When he opened his curtains on Sunday morning, the memories of struggling to a distant fourth at Silverstone and crashing at Misano must have come flooding back into his mind – which is why Lorenzo deserves credit for getting his head down and building a lead in the wet at Motegi.
His problems only began when the track began to dry at mid-distance, sapping the life out of his front tyre and leaving him no defence when Dani Pedrosa and later Rossi arrived on his rear wheel.
After the race, it was hard not to feel a certain sympathy for Lorenzo, who had successfully addressed his self-confessed Achilles' heel, his pace in the wet, only for conditions to then change again.
Had it stayed fully wet, or not rained at all, the Spaniard would surely have been celebrating a seventh victory of the year, and would arguably be entering the final three races as favourite to lift the crown.
"I didn't have the luck of circumstances, like some other races this year, which is why I have been losing points," lamented Lorenzo in the post-race press conference.
"I have been the fastest [rider] this year, because of the bike and my own speed, but circumstances haven't helped."
It's hard to dispute that Lorenzo has been unlucky – but his claim of being the quickest man out there is certainly worth examining a little more closely.
Qualifying
First, let's look at qualifying: an area in which Lorenzo has traditionally held a significant advantage over Rossi since the introduction of the two-part qualifying format.
This season, comparing raw best lap times, Lorenzo has been on average 0.301s faster than his teammate – or, using an adjusted measure to account for differences in track lengths, 0.298s.
So far, so predictable. But, things start to get interesting when you compare the data for Lorenzo and Marc Marquez, who, for all his raceday woes, has taken seven poles this year to Lorenzo's four.
Indeed, the Honda rider has been on average 0.171s faster than his compatriot in 2015, a margin that increases to 0.177s when adjusted measures are taken into account.
It is however worth noting that Marquez's qualifying time from Mugello has been excluded from the data, as his failure to make it to Q2 does not provide a fair comparison.
Even if you include this however, Marquez still beats Lorenzo by 0.116s, or 0.074s on adjusted time.
Full qualifying stats:
| | | | |
| --- | --- | --- | --- |
| Race | J. Lorenzo | V. Rossi | M. Marquez  |
|  Qatar  | 1m54.711s  | +0.140s  | -0.381s |
|  Austin  | 2m02.540s | +0.033s  | -0.405s  |
|  Rio Hondo  | 1m38.485s  | +0.405s  | -0.683s  |
|  Jerez  | 1m37.910s  | +0.722s  | +0.390s  |
|  Le Mans  | 1m32.846s  | +0.506s  | -0.600s  |
|  Mugello  | 1m46.584s  | +0.339s  | (+0.656s) - Q1 |
|  Catalunya  | 1m40.646s  | +0.412s  | +0.108s  |
|  Assen  | 1m33.042s  | -0.415s  | -0.156s |
|  Sachsenring  | 1m20.921s  | +0.299s  | -0.585s  |
|  Indianapolis  | 1m32.186s | +0.325s  | -0.302s  |
|  Brno  | 1m54.989s  | +0.290s  | +0.074s  |
|  Silverstone  | 2m00.522s  | +0.425s  | -0.288s  |
|  Misano  | 1m32.146s  | +0.212s  | +0.106s  |
|  Aragon  | 1m46.743s  | +0.749s  | +0.108s  |
|  Motegi  | 1m43.790s  | +0.081s  | +0.426s  |
| Adjusted average: |   | +0.298s | -0.177s |
Race
Measuring race pace objectively is trickier: we have chosen to take each riders' 10 best laps from each race, calculate an average and then, as with qualifying, adjust to account for varying circuit lengths.
Lorenzo's average is badly skewed by Misano, where he crashed before logging sufficient laps in the dry. Given his self-confessed distaste for the wet, we have chosen to eliminate the rain-affected races at Silverstone and Motegi as well.
In theory, this should disadvantage Rossi, but in actual fact the Italian still holds a slender adjusted advantage of 0.007s over Lorenzo across the season.
Comparing Marquez and Lorenzo is trickier given the amount of times the former has crashed out of races this year, but looking at each race where Marquez completed at least 10 laps (which excludes Catalunya and Aragon), the Honda rider comes out on top by 0.015s eliminating the wet races.
The margins between all three men on average, though, are so tiny as to be negligible; a three-way tie.
Full race stats (best 10 laps, average):
| | | | |
| --- | --- | --- | --- |
| Race | J. Lorenzo | V. Rossi | M. Marquez  |
|  Qatar  | 1m55.789s | -0.290s | -0.011s |
|  Austin  | 2m05.121s | -0.175s | -0.327s |
|  Rio Hondo  | 1m39.953s | -0.581s | -0.433s |
|  Jerez  | 1m39.214s | +0.419s | +0.285s |
|  Le Mans  | 1m33.307s | -0.016s | +0.543s |
|  Mugello  | 1m48.045s | +0.408s | +0.445s |
|  Catalunya  | 1m42.540s | +0.058s | N/A - crash |
|  Assen  | 1m34.275s  | -0.406s  | -0.403s |
|  Sachsenring  | 1m22.068s | -0.159s | -0.293s |
|  Indianapolis  | 1m32.853s | +0.109s | -0.072s |
|  Brno  | 1m56.364s | +0.563s | +0.170s |
|  Silverstone  | (2m17.686s) - wet | (-0.299s) | (+0.288s) |
|  Misano  | N/A - crash | N/A | N/A |
|  Aragon  | 1m48.574s | +0.084s | N/A - crash |
|  Motegi  | (1m55.367s) - wet | (+0.247s) | (+1.117s) |
| Adjusted average: |   | -0.007s | -0.015s |
Conclusions
Of course, the method we have used is far from perfect, arguably doing a slight disservice to Lorenzo, whose trump card is his early race pace – something Rossi has often struggled to match, and Marquez has crashed more than once in trying to do so.
Looking only at the first 10 laps of each race, Rossi has been on average 1.588s slower (a reflection largely of Rossi tending to have traffic to battle past early in races), and Marquez on average 0.362s slower, highlighting Lorenzo's key strength more clearly.
Another thing that the stats don't reflect particularly well is that Lorenzo has managed to combine qualifying pace and race consistency in a way that neither Rossi nor Marquez have been able to.
Based on that fact alone, Lorenzo would certainly be a worthy champion if he were to make up the 18 point deficit to Rossi in the remaining three races.
But, his claim of being the outright fastest rider on the grid in 2015 is at best debatable, and at worst simply untrue – depending on your viewpoint.
Stats compiled by Valentin Khorounzhiy