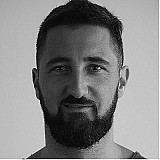 The MotoGP circus has reconvened at Phillip Island for the second official 2016 pre-season test. Oriol Puigdemont lists five things to look out for down under.
1. Yamaha and Lorenzo, ahead of the rest
Teams left Sepang a little more than a week ago aware that they are going to have to work hard to catch Yamaha, and Jorge Lorenzo in particular.
At Phillip Island, Lorenzo and Valentino Rossi will have to decide which prototype they choose for the start of the season: the hybrid M1, with a 2015 chassis, or the 2016 model.
In any case, if the gap to Yamaha's direct rivals (Honda and Ducati) is still around a second per lap, the Japanese manufacturer will surely arrive in Qatar with the tag of clear title favourite.
2. Honda seeks the light at the end of the tunnel
Honda is running out of time to find a way out of the hole it has dug itself into. If it doesn't, it will find itself in a similar situation to the start of 2015.
Then, Marquez and Pedrosa struggled to control a bike with an engine that was too aggressive, exactly the same issue that is affecting the new RC213V.
The problem appears to have become more serious with the new electronics. "We are working very hard to understand the new software and the Michelin tyres better," said Shuhei Nakamoto, HRC's vice-president last Sunday.
3. Mileage the goal for Ducati
Ducati has just one purpose in mind for this test: to get as much mileage as possible with the 2016 Desmosedici GP, something that, for various reasons, could not be achieved in Malaysia.
Among the interest generated by Casey Stoner - who only rode the 2015 bike - and various mechanical problems, the two Andreas - Iannone and Dovizioso - could hardly draw any conclusions.
4. Michelin in the spotlight
After Loris Baz's scare in Malaysia, where the rear tyre of his Ducati exploded on the main straight while riding at 290km/h, Michelin promised an explanation about what happened following the appropriate analysis.
On the other hand, it's worth keeping in mid that the Australian track has a new asphalt since 2013, something that caught Bridgestone out in the past. The Japanese supplier forced the field to pit halfway through the race to swap bikes to avoid the risk of its rear tyres exploding.
5. No Stoner - but Miller is back
There is no better place than Phillip Island for Jack Miller to return to his Marc VDS Honda RC213V, although the Australian is still recovering. 
Alpinestars has taken three kind of boots to Australia, all of them bigger than normal, to try to make things easier for him.
"In terms of riding, the main problem that I have is the boot. As for the rest, when I'm on the bike everything is fine," said the Aussie rider.