Get alerts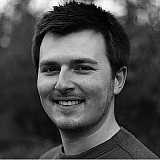 South African rider Brad Binder secured his first ever Grand Prix pole position after topping a typically close Moto3 qualifying session by three tenths of a second in Argentina.
Binder, who was second quickest after final practice behind Romano Fenati, set the pace early on in the session with a benchmark of 1m50.217s on the opening runs.
That stood until Malaysian rookie Khairul Idham Pawi caused a stir by topping the times on the second runs, the Honda Team Asia man beating Binder's time by a scant 0.011s.
Ajo KTM rider Binder nonetheless quickly responded with a 1m49.767s to retake the top spot and seal his first pole position on his 77th attempt at Grand Prix level.
Fenati ultimately proved his closest challenger as the Sky Racing KTM rider vaulted up to second in the closing stages, 0.324s off the pace, narrowly ahead of Estrella Galicia Honda's Jorge Navarro.
That demoted Pawi to fourth place, but having taken a penalty for unsporting behaviour in practice, he drops to seventh behind fellow rookies Niccolo Bulega (Sky Racing KTM) and Joan Mir (Leopard KTM), as well as Enea Bastianini (Honda).
Qatar winner Niccolo Antonelli (Ongetta Honda) and Fabio Quartararo (Leopard KTM) complete the third row behind Pawi, while Livio Loi (RW Honda) rounds off the top 10.
Aron Canet (Estrella Galicia Honda) will start 14th after suffering a nasty high-side at Turn 5, while Qatar podium finisher Francesco Bagnaia (Aspar Mahindra) was one of four riders involved in a late pile-up and will start well down in 25th.
Qualifying results:
Pos
Rider
Team
Bike
Time
1
 

Brad Binder

 
Red Bull KTM Ajo

KTM RC 250 GP

1:49.767
2
 

Romano Fenati

 
SKY Racing Team VR46

KTM RC 250 GP

1:50.091
3
 

Jorge Navarro

 

Estrella Galicia 0,0

Honda NSF250RW

1:50.134
4
 

Nicolo Bulega

 
SKY Racing Team VR46

KTM RC 250 GP

1:50.278
5
 

Joan Mir

 

Leopard Racing

KTM RC 250 GP

1:50.342
6
 

Enea Bastianini

 
Gresini Racing Moto3

Honda NSF250RW

1:50.392
7
 

Khairul Idham Pawi

 
Honda Team Asia

Honda NSF250RW

1:50.204
8
 

Niccolo Antonelli

 

Ongetta-Rivacold

Honda NSF250RW

1:50.400
9
 

Fabio Quartararo

 

Leopard Racing

KTM RC 250 GP

1:50.428
10
 

Livio Loi

 
RW Racing GP BV

Honda NSF250RW

1:50.522
11
 

Hiroki Ono

 
Honda Team Asia

Honda NSF250RW

1:50.710
12
 Juan Francisco Guevara 

RBA Racing Team

KTM RC 250 GP

1:50.714
13
 Philipp Oetll

Schedl GP Racing

KTM RC 250 GP

1:50.716
14
 Aron Canet 

Estrella Galicia 0,0

Honda NSF250RW

1:50.733
15
 

Jakub Kornfeil

 

Drive M7 SIC Racing Team

Honda NSF250RW

1:50.753
16
 

Andrea Migno

 
SKY Racing Team VR46

KTM RC 250 GP

1:50.904
17
 

Adam Norrodin

 

Drive M7 SIC Racing Team

Honda NSF250RW

1:50.948
18
 

Gabriel Rodrigo

 

RBA Racing Team

KTM RC 250 GP

1:51.001
19
 

Jorge Martin

 
ASPAR Mahindra Team Moto3

Mahindra MGP30

1:51.024
20
 

Andrea Locatelli

 

Leopard Racing

KTM RC 250 GP

1:51.037
21
 

Jules Danilo

 

Ongetta-Rivacold

Honda NSF250RW

1:51.146
22
 

Alexis Masbou

 
Peugeot MC Saxoprint

Peugeot MGP30

1:51.196
23
 

Fabio Di Giannantonio

 
Gresini Racing Moto3

Honda NSF250RW

1:51.231
24
 

Francesco Bagnaia

 
ASPAR Mahindra Team Moto3

Mahindra MGP30

1:51.408
25
 

Maria Herrera

 
MH6 Laglisse

KTM RC 250 GP

1:51.416
26
 

Bo Bendsneyder

 
Red Bull KTM Ajo

KTM RC 250 GP

1:51.194
27
 

Tatsuki Suzuki

 
CIP-Unicom Starker

Mahindra MGP30

1:51.474
28
 

John McPhee

 
Peugeot MC Saxoprint

Peugeot MGP30

1:51.729
29
 

Stefano Valtulini

 
3570 Team Italia

Mahindra MGP30

1:52.737
30
 

Darryn Binder

 
Platinum Bay Real Estate

Mahindra MGP30

1:53.310
31
 

Lorenzo Petrarca

 
3570 Team Italia

Mahindra MGP30

1:53.704
32
 

Karel Hanika

 
Platinum Bay Real Estate

Mahindra MGP30

1:52.392
33
 

Fabio Spiranelli

 
CIP-Unicom Starker

Mahindra MGP30

1:54.463