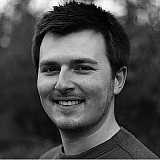 Johann Zarco will be crowned Moto2 champion after this weekend's Japanese Grand Prix, the withdrawal of Esteve Rabat meaning the Frenchman cannot be caught.
Zarco holds an advantage of 78 points atop of the riders' standings, meaning, with four races left, Rabat needed to outscore his rival by at least three points to keep his slim title hopes alive.
But the Spaniard fractured the radius in his left arm after a training crash at the Almeria circuit on Monday, subsequently undergoing surgery in Barcelona before travelling to Japan.
Rabat, who will step up to MotoGP next year with the Marc VDS team, completed eight practice laps at Motegi, circulating well off the pace, before taking the decision to withdraw.
Zarco has already confirmed that he will remain in Moto2 to defend his title in 2016 with his current Ajo team, despite having been in talks with the Pramac Ducati and Aspar MotoGP squads.
It was a decision that earned the 25-year-old, who has notched up six wins in the intermediate class this year, praise from several top MotoGP riders.