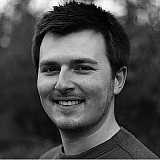 Moto2 team boss Fausto Gresini has criticised the way race direction handled the mass jump-start penalties during Sunday's Qatar race, in particular that of Franco Morbidelli.
Marc VDS rider Morbidelli was one of eight riders guilty of misjudging the lights at the start of the race, but whereas the majority of his rivals were quickly called in for a ride-through penalty, the Italian simply had 20 seconds added to his race time.
The result was that Morbidelli, who narrowly lost out Thomas Luthi on the road for the win, was demoted to seventh, ahead of all those who were forced to serve a ride-through – estimated to cost between 30 and 35 seconds.
"One thing that makes me angry is that the Race Direction continues to mess [up]," said Gresini.
"Morbidelli, who clearly made a jump-start, was penalised with 20 seconds on his final race time, instead of a ride-through, which is much more penalising.
"Morbidelli's jump-start was clear, so I cannot understand the reason for this decision, I'm very disappointed for this."
Lowes - penalties "ruined the race"
Gresini rider Sam Lowes was one of those called in for an early penalty, eventually recovering to a ninth place finish, and the Briton said he felt the jump-starts were caused by a problem with the red lights.
"Obviously I jumped the start," Lowes told BT Sport. "For me the lights held [on red] for a long time, then they flickered and I moved a bit, stopped, and then went again.
"The new ruling is if you stop [after jumping], it's not a penalty. They gave other people a penalty as well, for me it looked like they ruined the race.
"The ruling is that the lights stay on for two to five seconds, for me it was longer than that.
"Obviously it was a mistake, and I'm not convinced, but you know, that's the rules and I'll take it on the chin."