Get alerts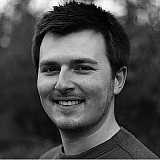 A technical problem with recording equipment was to blame for the Moto2 jump-start penalty confusion during last weekend's Qatar season-opener, according to Race Direction.
No fewer than eight riders were guilty of jumping the start of last Sunday's race, and while the majority were quickly called in to serve ride-through penalties, Franco Morbidelli and Sandro Cortese ended up with 20 seconds added to their respective race times.
This meant in particular that Morbidelli, who only just lost out to on-the-road winner Thomas Luthi, finished seventh – ahead of all those who were handed ride-throughs, a situation that left team boss Fausto Gresini "angry".
However, it has now been revealed that the delays were the fault of technical gremlins, and that a 20-second time penalty was the maximum possible punishment in the circumstances.
"We had a technical issue with the jump-start camera recording and playback system," explained race director Mike Webb to MotoGP.com. "Some images would not display correctly.
"However, we were able to identify six jump starts and these riders were informed immediately and made ride through penalties.
"When we had the system running correctly again we identified two more jump-starts, Morbidelli and Cortese, but this took time.
"The rules say that a ride-through penalty must be communicated to the rider before the end of the fourth lap. When a ride-through is not possible, the standard time penalty of 20 seconds is applied.
"We are aware that 20 seconds does not accurately reflect the ride through time at every circuit, so we are asking the GP Commission to look at this rule."
Asked why Morbidelli wasn't penalised sooner given what was seen on the TV feed, Webb added: "Clear evidence is required, which is why we have a camera with 500fps on each rider with the red lights shown in the same frame, so it is clear whether the rider moves before the red light is out.
"The TV feed of the start shows the bikes but not the red lights in the same frame for every bike, so even if on TV it looks like a jump start, it is not hard evidence."
Some riders, including Gresini rider Sam Lowes, suggested in the aftermath that the red lights flickered before going out at the start, but Webb is adamant this was not the case.
"We heard the comments about lights flickering, but a check of the video shows nothing unusual, and I was unable to get them to misbehave when I tested them later," the New Zealander said.
"We also checked the length of time they were on and it was exactly three seconds which is right where it should be as the rules state two to five seconds."