Get alerts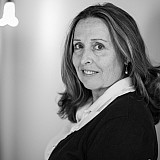 Former Sprint Cup champ ponders midget run, Indy 500 return in May.
TULSA – Kurt Busch enjoyed his first taste of the Chili Bowl Nationals on Friday.
After a long week, which began with Busch testifying in Kent County (Del.) Family Court against the allegations brought by his ex-girlfriend Patricia Driscoll, the Sprint Cup Champion was ready to return to his true passion – racing.
Prior to the features, Busch greeted fans and signed autographs at the booth on the midway of the Tulsa Expo Raceway. He later moved to the infield where he was surrounded by friends – including teammate/team owner Tony Stewart who offered a lay of the clay.
Between races, Busch took laps around the track in truck. When he was introduced to the crowd, Busch received a warm reception.
"This is my first Chili Bowl experience," Busch said. "I've watched it on TV but the midgets have always appealed to me the way they get around the track and the way you have to drive them. I grew up watching the midgets on Thursday Night Thunder on ESPN. I drove a Ford Focus midget, but never with this kind of power. This is the real show here.
"All through the years I've always been intrigued by them. I loved watching them at Phoenix in Copper Classic. A midget on mile is probably not the best place for them, but it was always incredible to watch."
The next challenge
Busch has proved to be one of the most versatile drivers currently in NASCAR. His forays into NHRA and IndyCar, where he won rookie honors for his sixth-place finish in the Indianapolis 500 last May, have furthered his credibility as a true racer. Busch is still "undecided" as to whether he'll do the double in May again but he says, "Andretti has given his support and Stewart has given his approval."
Andretti has given his support and Stewart has given his approval.

Kurt Busch on racing the 2015 Indy 500
But running a midget on dirt remains on Busch's bucket list. Coming to the Chili Bowl Nationals allows Busch the opportunity to dip his toe in the water before deciding to swim.
"I've been going to different events, doing different races but what I've always done is go to the event first and take it all in before I show up to drive," Busch said. "At least I did my homework before I show up to drive."
Changing gears
With three races remaining in the 2014 season, Busch and Danica Patrick swapped teams. Busch worked out of the No. 10 hauler with Tony Gibson and his men and the change was transformational for the driver. He scored two of his 11 top 10s for the season with Gibson at the helm and finished 11th at Homestead-Miami Speedway. Busch says the difference was "communication".
Just to be with an old school guy like Tony Gibson, who has a feel for how the cars need to be and his engineer, it just clicked right away.

Kurt Busch
"Just to be with an old school guy like Tony Gibson, who has a feel for how the cars need to be and his engineer, it just clicked right away," Busch said. "They wanted to prove what their stuff was capable of."
Earlier this month, Busch and his new No. 41 Stewart-Haas Racing team ventured off to Texas for a little male bonding hunting trip before the season begins.
"It was just fun with the boys," Busch acknowledged. "Sit around the camp fire, tell stories, get up and go hunting early and mess around during the afternoon. We were shooting some fun stuff and then in the afternoon we'd hunt again. Really just genuine bonding and camaraderie with the guys.
Back to business
In preparation for 2015, Busch will participate in a one-day Goodyear tire test on Monday at Las Vegas Motor Speedway. With NASCAR's new testing policy, any track time is invaluable but the opportunity for Busch to get seat time with the new car and time with the team is invaluable.
"Why I'm here at Chili Bowl, logistically, is it's on the way to Vegas, where we're going for a Goodyear tire test," Busch said. "We'll have two cars at this tire test for Goodyear – one is a wheel load sensor car and another one is what our primary car would take shape to be for next year. So it will be good to get out there with less downforce and less horsepower, but the primary focus is with Goodyear.
"I think they have a dozen run logs they want us to run through. I anticipate the track being really dusty and dirty the first morning, so in the afternoon we have to get the Goodyear stuff done in the afternoon to provide a better tire for the race. It's only a one day test, so I don't know how much we'll gain from it but at least will be in the sequence with communication and with my guys to get the rust knocked off."
When it comes to the next generation of modifications to the Sprint Cup car, Busch sided with most drivers that appreciate less downforce but would prefer to keep the horsepower static.
"I would have rather stayed with as much horsepower as possible," Busch added.
Live online pay per view is available for the Chili Bowl Nationals at www.racingboys.com