Get alerts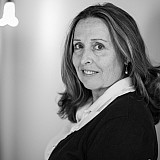 Some racers just can't get dirt out of their system.
It's been a decade since Justin Allgaier first qualified for the Chili Bowl A Main — the finale of Midget racing's largest event of the season.
Just getting back in the rhythm and on top of that learning something new is a challenge but I think that's what makes this so much fun

Justin Allgaier
But after concentrating on NASCAR's Sprint Cup Series the last two seasons, the 29-year-old driver, who signed on with JR Motorsports in the off-season, has returned to the Tulsa Expo Raceway seeking his first Golden Driller, the trophy awarded to the winner of Saturday night's finale. 
Getting back in the groove
It's been four years since Allgaier has competed in the event and the cars have changed since his last Chili Bowl experience.The body of Allgaier's car is all carbon fiber. And Allgaier admits, that's taking a little getting used to.
"It's just different," Allgaier said. "Learning something new, you just have to get used to it. Then too, I haven't been in a midget in a number of years. So just getting back behind the wheel of one and figuring it out what I'm doing again, because in this (points to his midget) your legs are straight down. Where in a stock car, your legs are straight out. The steering wheel is more flat to your body versus being 90-degree to your body. 
"Everything, the way that you drive them is different from a stock car. So just getting back in the rhythm and on top of that learning something new is a challenge but I think that's what makes this so much fun is that you can come out here and have no idea what you're doing but yet still know what you're doing."
Allgaier has not been behind the wheel of a race car since the NASCAR season finale at Homestead-Miami Speedway. After driving 3,300-pound stock cars, getting acclimated to the weight of the midget has also been interesting.
"Even though they're not that heavy — most of the traveling sanctioning bodies their rules are 900 pounds," Allgaier said. "Here at the Chili Bowl there are no rules, so you try to get them as light as you can. That being said, you don't have a ton of weight but at the same time any little bit — no matter what type of racing you're doing — being able to put the weight where you want it is a big deal. 
"These cars have gotten crazy with light weight, titanium parts and carbon fiber — pretty much anything you could want to put into these cars, you can do it."
344 drivers vying for 24 spots in the feature
Allgaier is one of 344 drivers hoping to earn one of 24 spots in Saturday night's feature. On Thursday, he'll run his heat races and qualifiers to determine which Main he'll transfer to which are currently labeled B through N — two in each category.
Jason Burdett, his new crew chief at JRM, and car chief Billy Wilburn, who made several Chili Bowl appearances, will offer support to Allgaier as he attempts to improve on his 2007 podium finish. Allgaier finished third behind winner Tony Stewart and second-place J.J. Yeley.