Subscribe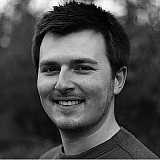 Giedo van der Garde will make his debut in the Le Mans 24 Hours with JOTA Sport this year, also joining the team for a full-time European Le Mans Series campaign.
The ex-Caterham Formula 1 driver will make his La Sarthe bow behind the wheel of JOTA's Gibson 015S-Nissan LMP2, alongside Simon Dolan and Arden GP3 driver Jake Dennis as part of its new alliance with the single-seater squad.
The trio will also contest the preceding World Endurance Championship round at Spa together, while van der Garde and Dolan will embark on a full ELMS assault along with an as-yet unnamed third driver.
April's ELMS round at Silverstone, which takes place on the same weekend as the WEC curtain-raiser, will therefore mark van der Garde's endurance racing debut.
"In F1 I was competing in the highest level of motorsport, but with Caterham there wasn't a real possibility to win races," said the Dutchman.
"Now with JOTA there is, and again at a high level of racing.
"To win the 24 hours of Le Mans isn't even a dream; it's my goal. I am very pleased to sign with such an established and proven team as JOTA Sport.
"This is a new chapter for me going in to endurance racing and I am sure it will be an enjoyable one."
Dolan, who finished third in ELMS last season alongside Harry Tincknell and Filipe Albuquerque, added: "I am very much looking forward to sharing a car with Giedo this season.
"He has a very strong pedigree in racing and I am sure he will be a great asset to the team. 
"From what I have heard he has already made a good impression at the workshop and it is evident he is hungry to forge a good career in endurance racing."
JOTA will also contest the LMP2 class in WEC full-time in 2016, but has yet to confirm the driver line-up for its newly-acquired Oreca 05.