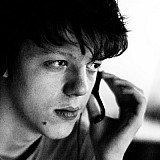 Former Formula 1 driver Giedo van der Garde says he will be gunning for an LMP1 factory drive in the future, having confirmed his switch to endurance racing.
Van der Garde, who raced for the now-defunct Caterham F1 team in 2013, has signed with JOTA squad for this year and will drive its Gibson 015S-Nissan LMP2 in ELMS and the Le Mans 24 Hours.
And the Dutchman noted that endurance racing is a burgeoning category - and that driving JOTA's LMP2 challenger is a step towards his eventual goal of landing a factory seat.
"We worked on many things [for this year] and I preferred endurance racing," van der Garde told Motorsport.com.
"It's a category that enjoys increasing popularity and it helps when drivers like Mark Webber do it. Even Fernando Alonso is considering this after his Formula 1 career. So that helps promote the category."
He added: "It's pretty tough to get into LMP1 directly. It's my goal to race for a factory team one day and this is a step into the right direction.
"I need to show that the speed is there to win races and I'm confident that opportunities will follow."
Few seats available in DTM
The Dutchman confirmed that DTM was also considered as a career option for 2016 - but that there were simply not enough seats up for grabs.
Audi and BMW have already confirmed unchanged line-ups for 2016, while Mercedes - the only other manufacturer - is believed to have a long line of contenders for seats.
"We were working on DTM, but to be honest, that was a tough case," van der Garde said. "There were possible driver changes and thus there was an opportunity, but in the end there were not many seats available at Mercedes.
"So at some point we wanted to make a decision and I'm happy that JOTA is giving me a wonderful opportunity."
Proud of having raced in F1
Van der Garde has had a turbulent time in F1, having driven for the backmarker Caterham squad before being involved in a highly-publicised contractual dispute with Sauber.
However, while he only got one season of racing, the Dutchman is happy to have taken part.
"I made it to Formula 1 and I gained a lot of experience in those years. I'm proud that I've managed to race there," he said.
"But now it's important to be back on the podium, to win races and clinch titles. I drove at the back in Formula 1 for some time and now there is a competitive car waiting for me."
Interview by Tim Biesbrouck