Get alerts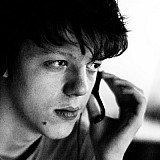 French driver Andrea Pizzitola will compete in the 2016 edition of 24 Hours of Le Mans as a Renault-Nissan Alliance Athlete.
Pizzitola, 23, will drive a Ligier JS P2 Nissan in the LMP2 class for Algarve Pro Racing - the team that was promoted from the reserves' list to a race entry after the recent exit of TDS' LMGTE Am car.
The Frenchman will partner Briton Michael Munemann, with a third driver yet to be announced.
"It is a real honour to represent the Renault-Nissan Alliance this season," Pizzitola said.
"I want to thank both Renault Sport and Nissan for this wonderful opportunity that will allow me to live out a childhood dream of participating in the 24 Hours of Le Mans."
Pizzitola will also contest four rounds of the ELMS series with Algarve Pro Racing and will serve as a development driver for the Renault Sport R.S. 01, having driven the car to an Elite class championship title in the inaugural season of the Renault Sport Trophy last year.
"We are very happy to have Andrea Pizzitola with us, as an Alliance Athlete and as a development driver for the Renault Sport R.S. 01," said Renault Sport's customer racing director Jean-Pascal Dauce.
"Andrea has always had confidence in Renault and we are delighted to be able to rely on such a talented driver in various programmes.
"His presence in the ELMS as well as in the 24 Hours of Le Mans with a NISMO LM P2 team is an excellent opportunity to demonstrate the level of competitiveness that exists in the Renault Sport Trophy."
Prior to his success in the Trophy series, Pizzitola spent a number of years driving various Renault formula cars on the junior single-seater ladder.
He finished second in the French F4 championship run on Formula Renault 1.6 machinery in 2011, between champion Matthieu Vaxiviere and current Red Bull junior Pierre Gasly, before moving up to the two-litre category for the three subsequent years.