Get alerts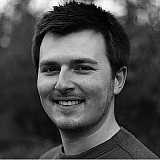 Nelson Piquet Jr will make his return to the Le Mans 24 Hours this year for the first time in a decade, completing Rebellion Racing's six-car roster for the French event.
The Brazilian joins fellow Formula E drivers Nick Heidfeld and Nicolas Prost in Rebellion's #12 R-One LMP1 machine, which he will also pilot in the two preceding six-hour races at Silverstone and Spa.
Dominik Kraihamer, Alexander Imperatori and Matheo Tuscher will race the sister #13 machine, with Mathias Beche out on loan to the Thiriet by TDS LMP2 squad.
Beche could then return to Rebellion alongside Heidfeld and Prost for the remainder of the WEC season after Le Mans alongside his ELMS commitments, although this is not confirmed.
"I am thrilled to be joining Rebellion Racing for several races this season including, of course, the Le Mans 24 Hours," said Piquet, whose first outing in the car comes in this month's WEC Prologue at Paul Ricard.
"That race is one of the most special motorsport events in the world and I loved it so much when I raced there in 2006 that it has been very high on my list ever since to do it again.
"I couldn't be happier than to be doing it with such a great team and together with Nico [Prost] and Nick [Heidfeld] as my teammates.
"I can't wait to get in the car at Paul Ricard later this month to begin our preparations."
Piquet's only previous Le Mans outing came in 2006 at the wheel of a GT1 class Aston Martin DBR9 alongside Antonio Garcia and David Brabham, the trio finishing fourth in class.
"We are very pleased to welcome Nelson Piquet Jr to the Rebellion Racing team," said Rebellion boss Bart Hayden.
"As the reigning Formula E champion, Nelson has been racing against Nico and Nick, but now the three of them will be partnering together in one car for Rebellion Racing and we are confident that they will be strong teammates."