Get alerts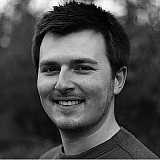 Nissan will commemorate the 25th anniversary of its 1990 Le Mans 24 Hours pole position by running a special retro livery on one of its three GT-R LM NISMO cars at La Sarthe.
The blue-and-white colour scheme, which resembles that used by the pole-winning Nissan R90CK of 1990, will adorn the #21 car of long-time Nissan stalwart Tsugio Matsuda and GT Academy winners Lucas Ordonez and Mark Shulzhitskiy.
Ex-Formula 1 star Mark Blundell, who was the driver responsible for the pole time of 3m27.020s set 25 years ago during the peak of the Group C era, commented: "That lap of Le Mans is certainly a very fond memory for me.
"It was one of those moments where time stood still and everything went perfectly. You remember those moments as they don't happen all that often!  
"It's great to see Nissan celebrating that time with the retro livery on the #21 Nissan GT-R LM NISMO."
Nissan's Darren Cox added: "Our racing heritage is hugely important to us.
"Our 1998 car hangs on the wall at NISMO HQ in Yokohama as a reminder of our Le Mans podium and the blue liveries of the Group C and IMSA era of the 80's and 90's are a firm favourite with the fans.
"So much so that when we first started talking about the possibility of a third car livery specifically for our LMP1 debut at Le Mans this year, this was the one that fans across our social media channels called for."
The retro-liveried #21 Nissan will hit the track for the first time this Sunday for the Le Mans test day, while the R90CK will be driven by Blundell in a special parade to mark the anniversary of its pole position.