Get alerts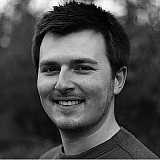 Lucas di Grassi believes that Le Mans 24 Hours organisers should impose tougher entry restrictions on amateur drivers, as the current level of some competitors poses a potential safety risk.
The Audi driver said the topic had come up in a recent discussion with Mark Webber, who announced his retirement from racing ahead of last month's Fuji WEC round.
Di Grassi told Motorsport.com: "I spoke to Mark, and he touched on an interesting point, which was that, at Le Mans, he thinks an accident could happen because of the amount of amateur drivers.
"And I agree with him. Le Mans is still one of the most dangerous races in the world, not because of the track itself, but the level of the amateur drivers.
"They don't understand the difference in speed, they get tired, or they haven't been racing in WEC so they don't know how to position themselves for an LMP1 [to lap them].
"What happened to [Mike] Rockenfeller [in 2011] could easily happen again."
The Brazilian added: "The FIA and ACO need to place much higher restrictions on amateurs, because how those guys behave is one of the only things that is still extremely dangerous.
"The cars are so quick, that once you commit to a certain point of the track, that if the guy [in front] does a strange move, it causes an accident. We've seen it many times.
"In WEC everyone is at a certain level, but it should be much more difficult for an amateur [to be allowed] in Le Mans. That's how we can make it safer."
Davidson wants 'amateur lights'
Anthony Davidson, meanwhile, highlighted safety concerns surrounding next year's faster LMP2 cars, which according to early indications could be reaching similar speeds to the current breed of LMP1-L machinery.
The Briton believes that a light system to make it clear whether it is a pro driver or an amateur on board would help safety by acting as a warning for the LMP1 drivers to make extra allowances when lapping a silver-rated driver.
"With all due respect, [the LMP2 cars] will have drivers that aren't at the same level as the LMP1 drivers, the silver drivers that never driven a car that quick in their life," Davidson told Motorsport.com.
"My theory is that cars should have a light on at the back of them, so we know [who is driving]. We can't tell if we're coming up to a driver of the same standard as us or somebody having their first-ever go at Le Mans.
"You just don't know. All we have to go by is the car's body language, which can be hard to judge.
"So I feel it would be a good safety measure, particularly for next year, to have a light system that's tagged to the driver ID – a simple light that stays on for the duration of that driver's time at the wheel.
"It would be a bit like a learner driver having 'L' plates, and it would be safer for everyone."