Get alerts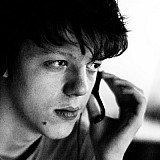 Dutch racer Nicky Catsburg, who will contest a number of GT and touring car categories in 2016, has named driving in the Le Mans 24 Hours as one of his main goals for the future.
Catsburg, the reigning winner of the Spa 24 Hours, will not only drive for Lada in the World Touring Car Championship and pilot a Porsche 911 GT3 R for Black Swan Racing in IMSA, but also has a BMW GT factory deal.
But the 28-year-old is keen on trying out even more categories and, in particular, is hopeful of getting a long-awaited Le Mans debut in the future.
"I've never done Le Mans and that's something high on my list," Catsburg told Motorsport.com during the WTCC season launch.
"It's very difficult to get into that world, there are a lot of drivers willing to pay to drive in Le Mans, so the opportunities there are either with the manufacturers or not.
"I was very close to doing some races in ELMS plus Le Mans with an LMP2 team, but that deal got cancelled, unfortunately."
Catsburg also noted that he is keen on getting an opportunity in the World Endurance Championship.
"Prototypes in general I would love to do because I would be then doing touring cars, GTs and prototypes. And WEC would be nice eventually.
"But to be honest, I'm happy where I am."
One weekend off in four months
The Dutchman's incredibly busy schedule will lead to a few clashes and will see him contest the WTCC Nurburgring race and the 24 Hours of Nurburgring on the same weekend.
"It's a bit tricky," Catsburg admitted of his schedule. "I was really lucky that [the WTCC opener in] Sochi got cancelled because it was clashing with Sebring [24 Hours], which is obviously a race I did not want to miss.
"And there is one clash later on in the season between WTCC [in Argentina] and, I think, Road America - so I have to miss a race.
"I remember from the first of April to the second weekend of August I'm at home for one weekend.
"The schedule is going to be crazy, but I'm a lucky man, I'm doing the thing I like to do the most.
"And the more you drive the better you become. There are people who say 'ah, you should fully focus on one thing', but I don't believe in that."
"Would love" to do Formula E
Prior to making a name for himself in GTs, Catsburg was an open-wheel racer.
He was a class champion in Benelux and Dutch Formula Ford cateogires and spent two years in Formula Renault 2.0 NEC.
And while Catsburg has been away from single-seaters since 2008, he thinks he could still give it a fair shot and is interested in Formula E in particular.
"Formula E is something I would love to do," he said. "I've done formula cars in the past and if I look back, when I was doing formula cars, I wasn't where I am now in terms of capabilities.
"Normally I was just trying to be fast but I feel like the switch was turned on late on in my career - but I would love to have another go in formula cars. And Formula E would be a good place."
Interview by Stefan Ziegler