Subscribe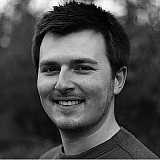 Nissan has announced that Marc Gene will make way for ex-GT Academy winner Mark Shulzhitskiy in the team's third car at next month's Le Mans 24 Hours.
Gene, a former victor at the French endurance classic in 2009 with Peugeot, had originally been confirmed to be taking part at Le Mans in Nissan's full-time #23 GT-R LM Nismo alongside Jann Mardenborough and Max Chilton.
But the Japanese firm said in a press statement that the Spaniard has been moved to an advisory role within the team, and that Shulzhitskiy, who made his Le Mans debut last year in an OAK Racing-run LMP2 class Ligier, would take Alex Buncombe's place in the team's #21 car.
As a result, Buncombe joins Michael Krumm and Harry Tincknell in the #22 car, with Olivier Pla taking Gene's old seat in the #23 machine.
"It was a tough decision for me to take a step back for the Le Mans 24 Hours," said Gene.
"I am so impressed with the efforts being made by the team and even though I won't race at Le Mans I will be there to help with my knowledge of the great race. 
"Nissan is innovating in a big way with the GT-R LM. Le Mans is going to be a huge challenge and I think that the best way for me to help the team is by taking on an advisory role. I am excited to see from the garage how the car will perform at Le Mans."
More testing miles
The announcement came at the end of a three-day test for Nissan with all nine of its LMP1 drivers at Kentucky's NCM Motorsports Park, where the team's focus was on completing long runs in readiness for the car's race debut next month at Le Mans.
Nissan technical director Ben Bowlby commented: "Obviously we would like to have more time, but we have had three good days of working through a long list of jobs.
"Our focus now moves to the re-preparation of these two cars and completing the build of the third. 
"I'm very happy with the drivers who have all applied themselves well this week and I look forward to getting on track at the Le Mans test day."