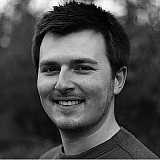 The clash between next year's European Grand Prix in Baku and the Le Mans 24 Hours was "not possible" to avoid, according to FIA president Jean Todt.
The most recent draft of the 2016 Formula 1 calendar has the European GP scheduled for the weekend of 18-19 June, creating a direct clash with Le Mans.
This means that Nico Hulkenberg will be unable to return to defend his crown in the French endurance classic, while Jos Verstappen has also revealed that his plans to return to Le Mans have been dashed.
But Todt insisted that the realities of having to craft a calendar to accommodate every major FIA discipline meant clashes between categories were inevitable.
"The calendar as an exercise is a very tricky job because you have 21 races in F1, you have 10 races in Formula E, you have 10 races also in WEC," said Todt. "You have 14 rallies next year.
"So to make one calendar without any conflict is simply not possible."
"We cannot do better"
Owing to the three-hour time zone difference, the Baku race will start after the finish of Le Mans, allowing fans to watch both in full - and Todt said that this was the best the governing body could manage.
"For Le Mans, I am quite confident that having Baku, the start will be at midday, the finishing of Le Mans is at 3pm," added the Frenchman.
"So maybe for one driver or two drivers, it will not allow them to do it. But I am sorry to say that we can not do better."