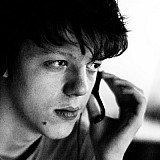 Panis-Barthez Competition has unveiled Paul-Loup Chatin as its final signing for the 2016 edition of the European Le Mans Series - and the Le Mans 24 Hours.
Chatin will join Fabien Barthez and Timothe Buret in the #23 Ligier JS P2 - Nissan.
"I am delighted to have Paul-Loup join Timothe and myself," said Barthez, driver and team co-owner.
"I had a good feeling about him after private testing - he's a good kid with a solid reputation and our trio is really homogeneous."
At 24, Chatin is already a two-time European Le Mans Series champion, having taken the 2013 LMPC class title with ORECA and the 2014 LMP2 class title with Signatech.
"Paul-Loup is a great addition to the team due to his experience and good results in the recent seasons in ELMS," said team boss Olivier Panis. "He's a fast driver and will contribute to the team's progress."
Chatin raced in WEC's LMP2 class with Signatech last year, finishing fourth in the standings, but was not retained for 2016.
"After two years in LMP2 that were full of emotion, I am pleased to bring my experience to the new Panis-Barthez Competition team," Chatin said.
"Olivier Panis and Fabien Barthez are two figures that left their mark on French sports with their performances and their personalities, so it's a great chance for me to have them as examples this season. 
"It'll be a big challenge, but I'm sure in the company of Timothe and Fabien we have what it takes to achieve it."