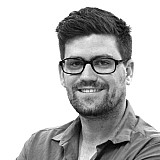 A brand new karting facility could be on its way to Bathurst, with the local council having green lit a project to build a 1000-metre long circuit.
The Bathurst Kart Club plans to build the circuit right on top of Mount Panorama, at McPhillamy Park near Brock's Skyline.
"We had our fingers crossed, you never count your chickens until they hatch but after two years' hard work by a committee of four people and myself we've worked hard with the Bathurst Regional Council to find a suitable spot," Bathurst Kart Club president Mark Dunbar told ABC Grandstand Sport.
"We want to make sure it is internationally acclaimed and we need to go from there."
With earlier plans to build a karting circuit in the Bathurst area scuppered by noise concerns, strict limits have been placed on the venture. It will be able to be used for 18 individual race days a year, and won't be able to be open when the full Mount Panorama circuit is being used.
"You've got to take noise readings all the time with the karts going around, but our DA application and our acoustic engineer's report shows that you won't hear the go karts," added Dunbar.
"And if we do hear them well we'll make the measures to make sure that we're not annoying anybody because I actually live on Mount Panorama myself, so if they start annoying me well I'll fix it."