Subscribe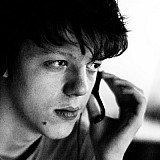 Juncos Racing's Spencer Pigot won the second race of the Laguna Seca season finale to clinch the Indy Lights championship title.
The 21-year-old Californian, who had taken the Pro Mazda crown last year, conquered Indy Lights in his rookie season that was also the first full-time year in the series for his squad.
The first driver to win the series in the new Dallara IL-15 era, he becomes the beneficiary of a scholarship that will give him the funding to compete in three IndyCar events in 2016, including the 100th running of the Indianapolis 500.
After a difficult race on Saturday saw pre-season favorite Jack Harvey lose the championship lead, the Brit attempted a bold move early on, drawing alongside front row starters Max Chilton and Pigot for the top spot off the line.
Pigot backed off and, as Chilton and Harvey tried to outbrake each other and both ran wide into Turn 1, the points leader sneaked through into first place down the inside.
When Sean Rayhall also got past the British duo and the race seemed to be settling into a rhythm, SPM's Scott Anderson pulled over with a mechanical failure and brought out the caution.
And, under caution, the officials handed out a penalty to Harvey for jumping the start, sending the Brit to the back of the field.
At the restart, Pigot quickly established a one-second lead over Rayhall, the duo then slowly but surely pulling away from the rest of the field - but the pack was bunched up once again thanks to a full-course yellow for another SPM driver in Ethan Ringel, going rear-first into the barriers at Turn 4.
Pigot, however, kept cool and produced another great restart, him and Rayhall quickly restoring the status quo.
As the Juncos driver passed halfway, Rayhall began to close on the lead.
But Pigot responded, stretching his lead once more and taking the chequered flag two seconds ahead at the end of the 38-lap race.
Rayhall picked up the fourth podium of his part-time campaign in second, while Chilton took third place.
Ed Jones, who was an outside title contender heading into the race but ultimately took third in the standings, passed Shelby Blackstock for fourth in the dying seconds of the race, the sole Andretti driver settling for fifth.
RC Enerson was sixth, while Juan Piedrahita held off teammate Felix Serralles for seventh.
Beating Kyle Kaiser to ninth, Jack Harvey ended up as series runner-up for a second year in a row, while newcomer Heamin Choi completed the finishers.