Get alerts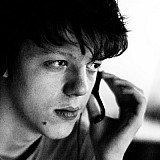 Former Formula 1 driver Max Chilton took pole for the first race of the Indy Lights double header finale at Laguna Seca.
Chilton headed home Kyle Kaiser, picking up a new track record in the process, while the main trio of title contenders made up the top five.
Spencer Pigot was the first driver to dip below yesterday's practice time, doing so with a third of the way into the 30-minute qualifying session.
He was dethroned by teammate Kaiser shortly thereafter, before Ed Jones broke up the all-Juncos top two midway through the session and then did one better by snatching the top spot.
With 12 minutes to go, it was Chilton's turn to go quickest - and he did so by some margin, with a 1m14.828s time that surpassed Tony Kanaan's qualifying track record from 18 years ago.
Chilton's new record didn't quite last as long as it was gone just eight minutes later - first eclipsed by Pigot and then vastly improved on by Kaiser with a 1m14.359s.
But the Briton responded, posting a 1m14.233s that finally ensured his pole position.
Kaiser took the runner-up spot, with teammate Pigot securing the third spot, set to start as the highest-placed of the title contenders.
Jones and Jack Harvey followed, with Sean Rayhall and Felix Serralles making up the seven drivers within a second of Chilton.
The last of the eligible title contenders - RC Enerson - was eighth.
With none of the title contenders picking up the bonus point for pole, the status quo is maintained at the front of the standings, with Harvey leading Pigot by six points, Jones by 18 points and Enerson by 36 points.
A total haul of 65 points is now available from the two remaining races.