Get alerts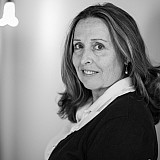 After Indy 500 qualifying, Busch settles in for double duty
Twelfth wasn't the starting spot Kurt Busch wanted for his Indianapolis 500 debut.
On Saturday, Busch posted the fastest qualifying speed among the rookies in the field but just barely missed the Fast Nine—and accompanying eligibility for the pole on Sunday—by 0.0461-seconds.
Still, knowing he'll participate in the Greatest Spectacle in Racing has to soften the blow.
Following a trial run between the Indianapolis Motor Speedway and Concord, N.C. on Saturday, Busch attended the drivers' meeting at Charlotte Motor Speedway, met with the NASCAR media, qualified 18th for the Sprint All-Star Race and then finished 11th out of 22 cars.
Sunday morning, Busch flew back to Indy and qualified his No. 26 Suretone Honda 12th.
The strenuous schedule wasn't reserved for this week. After the Sprint Cup race May 10 at Kansas Speedway, he flew directly to Indy for practice, returned to Charlotte mid-week and then back to Indy on Thursday for more practice and qualifying. After posting the 10th quickest in time in the first round of Indy 500 qualifying on Saturday, Busch and his entourage made the 91-minute flight to Concord, N.C.
"It's been amazing it's been a great ride, a lot of hard work from both the Andretti Autosport team and then the Stewart Haas guys that allowed me to miss practice and jump in cold turkey for the All-Star Race last night," Busch said. "Then to come back today and put it all on the line again – two days at Indy can really put a lot of stress on the body – I'm not really worn out, by any means, but I'm ready for a nap just to try to keep recharged and keep things going.
Busch's Andretti Autosport teammate James Hinchcliffe barely missed the pole after Ed Carpenter posted the fast lap of 231.067 mph. Still, it's a career-best starting spot for Hinch. Marco Andretti and Carlos Munoz, will roll off sixth and seventh, respectively, followed by Busch in Row 4 and Hunter-Reay on the inside of Row 7.
On Monday, Busch will move into full race trim at Indy. He'll then qualify his No. 41 Stewart-Haas Chevy on Thursday, return to Indy for final practice on Friday, back to Charlotte for NASCAR Happy Hour on Saturday and spend the night in Indy before the first leg of the 1,100-mile double on Sunday.
"Got to settle back into race trim now and then use my experience level in a race car, to protect my car, stay out of trouble when trouble happens around me or in front of me and just settle in, use that first half of the race to get the bugs worn off and then just get back in it," Busch said. "This Indy 500 is a long race, and you can't win it on a restart--but you can lose it."