Get alerts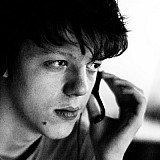 SMP Racing's Boris Rotenberg has not ruled out the idea of hosting an IndyCar race at the Sochi Autodrom - and has said he will pitch the possibility to the series organisers.
IndyCar's current schedules consists entirely of tracks within the United States and Canada, with the most recent race held outside of the two countries having taken place in 2013 at the Sao Paulo street circuit - and featuring a famous last-corner overtake by James Hinchcliffe on Takuma Sato for the win.
The series had plans to run in both Dubai and at Autodromo Internacional Nelson Piquet in Brasilia in 2015, but both projects were eventually shelved.
However, the return of SMP-backed Russian driver Mikhail Aleshin to IndyCar could help build support for the idea of introducing a new international IndyCar race - in Sochi.
"Of course, we'd like the many Russian fans of motorsport to see these races live, and not just on TV," said SMP's Rotenberg. "IndyCar is the most spectacular open-wheel series, you never get a similar level of intensity in Formula 1.
"It would be great to hold a race in Sochi. We'll talk [to the organisers], maybe one day we can have a Russian IndyCar race."
In 2016, SMP Racing will be the organisers of the Ferrari Challenge Europe round at the Sochi Autodrom, taking place on July 29-31.
54 drivers on the cards
Aleshin is just one of the 54 drivers making up the SMP Racing programme - and a large number of those drivers are juniors.
"Our global goal is making it so that drivers from Russia are known all over the world," Rotenberg said. "For that, a programme is needed that would allow children to race. We have that programme.
"Motorsport has always been rather expensive - if you've got no sponsor, you've got little chance. We want to see gifted kids where they can achieve great results and wave the Russian flag. On all levels, including Formula 1.
"We're working on it and, as you can see, we're not unsuccessful."
Interview by Sergey Bednaruk