SFHR, Newgarden looks for better race day, than qualifying at Detroit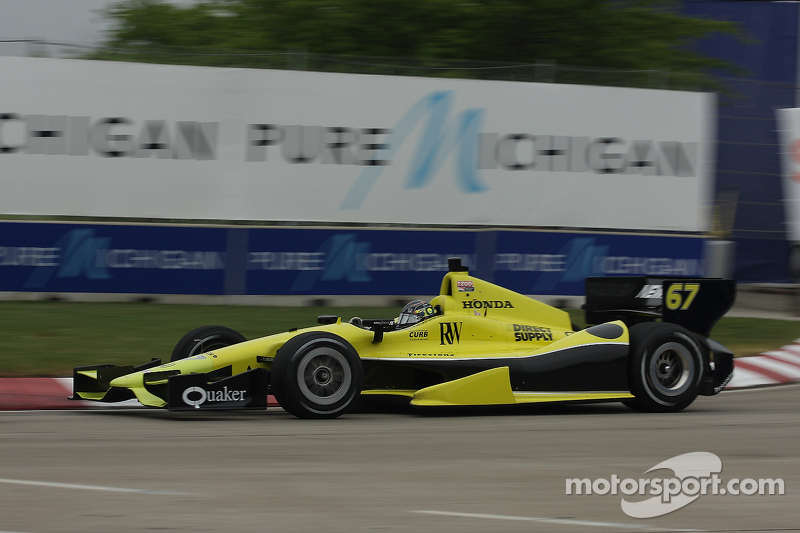 Sarah Fisher Racing (SFHR)
SFHR, Newgarden looks for better race day, than qualifying at Detroit
RUNNING (QUICKLY) ON EMPTY
DETROIT, June 2, 2012 – It's not easy to keep your head in the game when you haven't slept much since the biggest race of your life and you're fighting off a pesky summer cold and sore throat, but that is exactly what Sarah Fisher Hartman Racing's rookie driver Josef Newgarden is trying to do.
After racing in his first Indianapolis 500 last Sunday, Newgarden tested at the Milwaukee Mile on Tuesday and then made the trek to Belle Isle Park for the Detroit Belle Isle Grand Prix on Thursday.
"I think there's a cold going around, and our whole team's got it," Newgarden said.
Newgarden posted a lap at 103.347 mph to earn the 13th starting position for Sunday's race.
"We didn't quite have the pace for today, but it doesn't mean we won't have it tomorrow," Newgarden said. "We've made a lot of progress since the first practice session, and we keep getting closer and closer to where we need to be."
Newgarden narrowly missed advancing to the second round of knockout style qualifying when Takuma Sato bumped him out of the final transferring spot with a lap that was a fraction of a second faster.
"I'm disappointed because I should have gotten more out of the car," Newgarden said. "It's just disappointing when you don't maximize your potential."
Newgarden expects the progress SFHR showed in improving the No. 67 SFHR Dallara/Honda/Firestone car from practice to qualifying will transfer well on race day.
"We've made a lot of progress since the first practice session here," he said. "We've got hard workers here at SFHR so we'll keep our heads down and see what we can do tomorrow in the big show."
Scott Dixon of Ganassi Racing scored the Pole position with a record qualifying lap of one minute, 10.3162 seconds. Will Power, Alex Tagliani, Simon Pagenaud and EJ Viso rounded out the top five qualifying spots.