Get alerts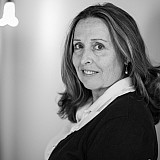 AJ Foyt Racing's bad luck continues for the No. 14
For the third time in the last four races, Takuma Sato has found his No. 14 Honda on the hook rather than on the race track.
On Sunday, in the rain-delayed running of the first Honda Indy Toronto race, Sato's misfortunes continued on the opening lap after Simon Pagenaud was turned in Turn 4 igniting a five-car wreck .
"I hit the brake, but the car stopped there, there was nothing I could do to stop it," Sato said. "And unfortunately, damage in the left front. Just one corner we need to look at - how it can be repairable. Hopefully, we can come back in even 15 laps, try to get something ready for this afternoon.
"This bad luck is just unbelievable. We have to keep on going."
Sato is currently scored in 23rd; last place.
Following the wreck, A.J. Foyt tweeted: