Get alerts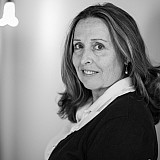 Contact with Tony Kanaan at Toronto took RHR out of contention.
Ryan Hunter-Reay's race ended early in Toronto.
One week following his dominant win at Iowa Speedway, Hunter-Reay completed just 39 laps before contact with Tony Kanaan in Turn 3 knocked the No. 28 DHL car out of the first Honda Indy Toronto race on Sunday.
"I just made a bunch of moves there, you know the Ganassi cars are pretty trim," Hunter-Reay said. "Got around Scott (Dixon) on the outside there. Got around (Helio) Castroneves on the outside. I was next to TK through the corner and just kept coming left.
"I knew I was getting the squeeze job but I thought he would leave me a little bit of room there. Just ran out of real estate. I don't know."
Sebastien Bourdais went on to win the first race. Helio Castroneves finished second to pad his point lead to 30 markers over Team Penske teammate Will Power.
Hunter-Reay entered the weekend third in the point standings, just 32 markers behind Castroneves. He was running as high as second in the race before the incident. After finishing 21st in the first Toronto race, the Andretti Autosport driver dropped to fourth in the standings, 64 points behind Castroneves.
"It's unfortunate," Hunter-Reay added. "I mean, trying to keep the car in one piece through these double weekends, especially. Right there I expected a little bit more room I guess it's my fault for expecting. I 'm not sure how it works."