Get alerts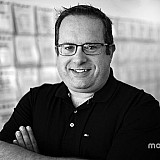 The National Motorsports Press Association has awarded its third quarter Spirit Award to the late Justin Wilson.
The popular IndyCar Series driver died as a result of injuries sustained in a racing accident in August at Pocono (Pa.) Raceway.
As a result of the fatal head injury Wilson suffered during the crash, he helped save six lives as an organ donor. He was 37.
The award is designed to recognize character and achievement in the face of adversity, sportsmanship and contributions to motorsports. Four quarterly awards are given each year along with a winner for the year.
The native of Sheffield, England, was hit by debris from Sage Karam's car during the closing stages of the race. After his car struck a retaining wall inside the track, Wilson was taken by helicopter to a hospital in Allentown, Pa., where he died one day later.
Wilson was a seven-time winner over 12 seasons in America open-wheel racing. He also won the 24 Hours of Daytona with Michael Shank Racing and competed in the 2003 Formula 1 championship season with Jaguar before moving to the U.S. to join Champ Car competition.