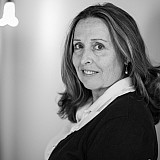 Juan Pablo Montoya has contact with Ed Carpenter, questions his actions
Coming off of his win at Pocono International Raceway, Juan Pablo Montoya was on a roll.
It appeared his momentum would carry over for the Team Penske racer at Iowa Speedway until contact with Ed Carpenter ended his run with 20 circuits remaining in the 300-lap event.
"I'm good," Montoya said after he was released from the infield care center. "Our PPG Chevy was really good today. We had all kinds of issues and yesterday in qualifying got really lose. We came back today, we were really strong – passing people.
"I got inside of him. He was running high and all of the sudden decided to run low. He'd been running every lap on the top. I got a run, got inside of him…they all love preaching safe racing and everything but when you go to pass 'em, they're douchebags."
When the TV reporter informed Montoya that IndyCar officials elected not to "take action", Montoya replied, "Then I'll take some action later."
Montoya qualified 19th and had carved his way up to sixth before the wreck. He was scored 16th.
Montoya fell to fifth in the point standings and is currently 66 markers behind his Team Penske teammate Helio Castroneves, who finished eighth and took over point lead from Will Power. Ryan Hunter-Reay won the Iowa Indy Corn 300 – his first trip to Victory Lane since the Indianapolis 500 and his third in 2014.
Carpenter was able to continue the race and finished fifth in the No. 20 Chevy. In his post-race interview, he was apologetic and acknowledged taking Montoya's line.
"We struggled with the car tonight So to be honest I'm pretty happy with fifth. It was a long night.
"I feel bad. I certainly wasn't trying to take him out. I knew he had been working the inside I was struggling. I was just going to try the low side that time I didn't know he was that far in there. Lee (Bentham), my spotter was trying to tell me he was there, but it was too late. I had already started coming down.
"My apologies. I definitely wouldn't have appreciated that if I was on the other end of it. But at the same time, it wasn't intentional. I have a lot of respect for Juan. Hopefully, we can talk about it without me getting my butt kicked."
The IndyCar tour returns to action next weekend for a double header at Exhibition Place at Toronto.