Subscribe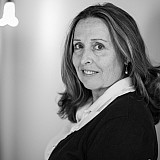 Juan Pablo Montoya feels "the wins are coming" with Team Penske
HOUSTON – Juan Pablo Montoya has excelled in the Lone Star State this season.
On June 7, Montoya finished third at Texas Motor Speedway. On Saturday in the Shell Pennzoil Grand Prix of Houston, he posted a season-best second-place finish since his return to IndyCar. Montoya's fourth top-five finish of the season elevated the Team Penske racer to fifth in the point standings.
"I think we made good decisions today," Montoya told Motorsport.com. "These races come down to a lot of taking advantage of when you can pass and strategy – and we did that. (Tony) Kanaan, that was a hell of a pass. I was pretty proud of that. I thought we were racing Kanaan for the win, so I went for it."
Montoya finished second to 23-year-old Carlos Huertas, who won his first IndyCar race in his ninth career start. Graham Rahal, Carlos Munoz and Sebastian Bourdais crossed the finish line third, fourth and fifth, however, Rahal received a 30-second penalty for "avoidable contact" with Tony Kanaan prior to the finish and was scored 11th.
While Montoya says finishing second "sucks", the 38-year-old driver of the No. 2 Verizon Chevy feels "the wins are coming".
"We're knocking on the door," Montoya said. "I want to make Roger (team owner Penske), Verizon and Chevy and all of our supporters proud and everyone that believes in the team. I like being here. Hopefully, I can be here for a long time."
With thunderstorms in the area, IndyCar elected to turn the first of the two 90-lap races into a one hour, 50 minute-timed event. Montoya's driving suit was still dripping during his post-race interviews. Under the damp conditions, Montoya doesn't believe much of what he learned in Saturday's race will transfer to the second half of the double header on Sunday.
"It's kind of funny 'cause you don't see anything," Montoya said. "When I tell you, you don't see anything it's like you're going and you lift and you start easing so you get back on the gas…I was just being real conservative.
"Normally, I would have been a lot more aggressive but on a street course it's just not worth it. You have so much more to lose than to gain."