Get alerts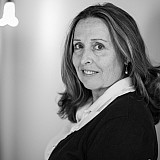 Montoya is committed to making a successful IndyCar return
HOUSTON – Juan Pablo Montoya didn't break a sweat.
Despite the 88-degree temperatures with 64 percent humidity, Montoya wasn't affected by the conditions at the Shell Pennzoil Grand Prix of Houston.
For the 38-year-old Colombian, it was just another day at the track. However, since moving from NASCAR to IndyCar his workload has been cut nearly in half.
If he were running just an open wheel schedule, Montoya would have just 18 races on his calendar. Through the generosity of his boss Roger Penske, Montoya, who spent the last seven seasons driving stock cars, will return to Indianapolis Motor Speedway later this month in an effort to become the first driver to win both the Indy 500 and the Brickyard 400.
Juan Pablo Montoya, Team Penske Chevrolet
The difference between this year and Montoya's seven previous attempts is his dedication to getting in shape. After deciding to switch gears to IndyCar, the driver of the No. 2 Verizon Chevy has lost more than 15 pounds. He's been the model of fitness in order to keep up with the demands of open wheel racing.
What's Montoya's normal weekly routine?
"This week I went mountain biking, I went swimming, I went to the gym," he told Motorsport.com. "I went on the jet ski - but it's all training. Do I like swimming? No, I hate swimming. I really, really hate swimming. I'm a terrible swimmer and I hate it, but I've got to do it because it's good for the shoulders and it helps with driving. The gym, the bike, it's all good for training."
Team owner Roger Penske isn't surprised by Montoya's performance – including podium finishes in two of his last three starts.
"He's an interesting guy," Penske said. "He ran Formula One and was successful. Obviously went on to win the Indy 500 then he decided to go to NASCAR and spent seven years there. At that point he said he wanted to get back to open wheel so we were able to get him back with us and it was kind of spontaneous when I heard he was available.
"Quite honestly, he's over delivered because when you haven't been in these cars, you just can't jump in overnight."
One of the greatest challenges since Montoya's IndyCar return has been acclimating to the two distinctively different tire compounds. Having the support of Team Penske - currently the top organization in IndyCar – has helped his transition.
"Any car you drive to the limit will be unpredictable and hard to drive," Montoya said prior to the competition last weekend. "There are some that will adapt to your driving style better than others that's why working with the engineers makes all the difference. Right now in the ovals, we really have a really good package for what I like driving. That's why in Indy I ran so well. In Texas, I ran so well. I think in the short ovals we will run really well.
"I felt like on the road courses we were pretty good but the hardest thing for me has been the street courses because I have really good speed. I've done a really good job of setting up the car for the black tires and we're really competitive on black tires but what makes it so hard is you practice all on black and then you qualify on a different tire.
"So it's like, 'ok, all the limits and all the factors you have change like how far you can brake? How much speed you can roll? It's a guessing game. Sometimes you get it right, sometimes you don't."
Juan Pablo Montoya, Penske Racing Chevrolet
Any variance from that "fine line" can be the difference from mid-pack to last according to Montoya, who admittedly struggled with the team's decision to use the black tires in the first race at Houston. Still, Montoya posted a season-best second place finish in the race. Last Sunday, Montoya finished seventh in the second Houston race and acknowledged the experience made more comfortable with the tire strategy.
After the second race, Montoya boasted his best shot at a win could be in Sunday's Pocono IndyCar 500. It wasn't as much as a cocky statement as it was an expression in the confidence that he's gained over the first 10 races of the season. With his experience at the Tricky Triangle, it wasn't surprising that Montoya earned the pole at Pocono for Sunday. Almost two years ago, he posted the fastest lap in Sprint Cup qualifying for the second Pocono race – his eighth of nine career Cup poles.
But Montoya pointed out that with the speed factor the experience at Pocono "couldn't be any more different between an open-wheel car and a stock car". While Montoya had to shift in a stock car, he's "wide open all the way around" the 2.5-mile tri-oval in his No. 2 PPG Chevy.
Montoya is currently fifth in the IndyCar point standings with eight races remaining in the season. After winning his first pole of the season with a speed of 223.871 mph, Montoya was clearly pleased with his progress but understandably the uber competitive racer wants more.
"I'm getting there," Montoya said. "To be honest, I'm happy to be here in the Verizon IndyCar Series. This week we have the PPG car and everybody at Chevy and Team Penske has worked really hard for me. It's really exciting.
"Am I back? Well, I'm getting there. I feel like I'm getting there every week. We keep working harder and keep finding speed and more results. So it's exciting. I think we're going in the right direction."
Juan Pablo Montoya and Helio Castroneves
He's already convinced his Team Penkse teammate Helio Castroneves, who qualified seventh for Sunday's IndyCar race.
"It's ridiculous the way the guy is," Castroneves said. "The biggest strength for me – as a professional race car driver looking at Juan Pablo, is his ability to adapt. That's his biggest strength. You've seen him at the ovals. He's right up there. Obviously, in road courses, he's working his way up there.
"The information, the ability, the talent, you don't learn. You're born with it. And he's one of those guys, so we're happy to have him here."