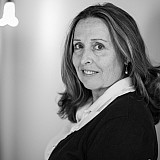 Polesitter Helio Castroneves out of Shell Pennzoil GP of Houston after dominating run
HOUSTON -- Helio Castroneves' opportunity to take over the IndyCar points lead ended 48 laps into the Shell Pennzoil Grand Prix of Houston.
Castroneves, who started from the pole and led 47 laps, changed his line entering Turn 6 and made contact with Sebastien Bourdais.
"I had no idea he was there," Castroneves said. "It's the rules of traffic. The guy who hits the guy from the back, it's always his fault. You have to be careful.
"Any way, the Shell Pennzoil car was awesome. Chevrolet had great power. It's just a shame."
Bourdais sustained front wing damage but was able to continue the race.
The driver of the No. 3 Pennzoil Ultra Platinum Team Penske Chevrolet entered Houston second in the point standings behind his teammate Will Power. After Saturday's ninth-place finish, he had closed the gap on Power to 33 points. Castroneves was scored 21st.